Develop an Action Plan for Growth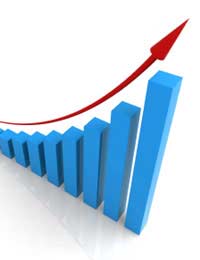 Business growth is important for success and will almost certainly feature in any business plan. As an enterprise develops, however, the opportunities for growth may not be as apparent as at first thought. An entrepreneur should therefore create a separate action plan for growth.
Review Performance
The first step is for an entrepreneur to review business performance. This identifies strengths, weaknesses, and opportunities. These are the foundations for business growth. An entrepreneur may want to build on strengths, improve weaknesses, or grasp opportunities. In fact, it's possible for an action plan to encompass all three.
Resources, Capacity and Funding
Growth cannot occur, of course, without certain fundamentals: resources, capacity, and finance.
An action plan must take account of extra staff; additional training; the effect of growth on existing machinery, vehicles, and computer systems; and the ability of sales and marketing to make the planned growth a success.
An entrepreneur must then consider whether a business has the physical capacity to expand. In other words, are the premises large enough to cope? If not, how can this problem be resolved?
This leaves the issue of funding. In the action plan, an entrepreneur needs to present strong financial arguments in favour of developing a business. Forecasts can support these arguments and demonstrate growth potential through market share, diversification, or joint ventures.
Increasing Market Share
An entrepreneur hoping to increase market share must win over customers from the competition, and bring new consumers to the business. To achieve either of these, it's vital to know the market inside out.
The best approach an entrepreneur can take is to analyse customers and competitors. The following questions help to focus attention on such an analysis, and prompt the answers an entrepreneur needs.
Who are the current customers, and will they buy further products or services?
Are there customer groups the business has neglected?
Why do customers go to the competition, and what can change this?
Have some customers switched to the competition? If so, why?
Is it necessary to adjust prices, delivery times, and customer service?
What strengths does the competition have?
An entrepreneur must also consider whether a product or service has a sufficiently engaging USP (unique selling point). The right USP gives immense help to marketing and sales staff when they're trying to turn the proposals for growth in market share into reality.
Diversifying
Spotting an opportunity and diversifying as a result is what a lot of entrepreneurs do extremely well. Diversification may include the development and sale of new products or services to current customers; identifying fresh markets for existing products or services; and creating products or services for completely new markets.
There are risks attached to diversification strategies. A failure by an entrepreneur to thoroughly research and test a new market, for instance, can prove expensive. Nonetheless, planned growth through diversification is a tested and often successful concept.
Joint Ventures
A further way of growing a business is for an entrepreneur to propose a joint venture with another enterprise. Between them, two or more businesses may resolve each other's weaknesses, and significantly improve the strengths.
Joint ventures really only work, however, if all parties can see indisputable benefits. These may include shared resources; access to required skills; an increase in business contacts; and more efficient use of equipment.
An alternative method of establishing a joint venture is for an entrepreneur to invite one or more people to become partners in the business. Partners can bring experience, contacts, skills, and finance with them. These may be precisely the resources a business needs to put an action plan for growth into affect.
You might also like...