Common Hazards That Can Ruin a Business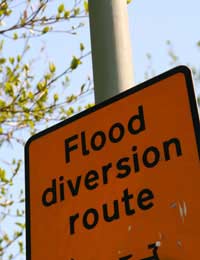 Risk Assessments
Entrepreneurs must conduct risk assessments of their businesses. These assessments highlight health and safety problems. Common examples are cables that trail across floors, and the lack of personal protective equipment for certain tasks.
Once entrepreneurs identify such problems, they can resolve them. By so doing, they reduce workplace hazards.
But despite risk assessments, there are hazards that often receive little or inadequate attention. These hazards can affect and disrupt work. They can even ruin a business.
Aims
One way to uncover these hazards is for entrepreneurs to ask: what will stop an enterprise achieving its goals?The goals of a business are usually part of a three- or five-year scheme and appear in a business plan or marketing strategy. An entrepreneur should consider each business goal carefully. He or she must be completely honest about every possible hazard that could make a goal unachievable.
Brainstorm
Many entrepreneurs come together with colleagues and brainstorm potential hazards. As they progress, they create a list of risks.Some of the hazards may seem very unlikely to occur. It doesn't matter. If a hazard is a possibility, an entrepreneur must have a plan in place to prevent it or reduce its impact.
Natural Disaster
Natural disasters can be ruinous for businesses. Flooding is one example. In 2007, 7,000 UK businesses suffered severe flood damage. All entrepreneurs should therefore consider the risk of flooding to their businesses.
In Britain, there are no major natural disasters such as earthquakes and tsunamis. But unfortunately, these disasters do happen elsewhere. As well as causing death and destruction, they damage economies. If an entrepreneur does business with such an economy, he or she may feel the effects. It may seem callous to consider how an appalling disaster elsewhere may have an impact on a UK enterprise. But an entrepreneur should be prepared for all situations.
Fire
UK fire brigades attend more than 40,000 fires a year in offices, factories and other commercial sites.Comprehensive fire protection is vital. It can save lives. It can also prevent an entrepreneur losing machinery, records and stock. If an entrepreneur has commercial premises, he or she should make sure the local fire brigade has checked the level of protection.
IT
There's concern in the business community that many commercial IT systems aren't doing what entrepreneurs want.The problem is that entrepreneurs who buy IT systems don't always understand computer jargon. The result is that they buy or lease systems that don't match their business needs.For a new business, this can be serious. IT is expensive. Upgrading or replacing systems can be costly and ruinous.
Entrepreneurs should only use IT companies recommended by people in similar lines of work. Entrepreneurs should also check IT contracts thoroughly before buying and seek the advice of independent consultants if they have any concerns.
Product Recall
Any entrepreneur who produces a product should have a recall plan. It may seem pessimistic to assume a product will be faulty. But recalls happen regularly.
The official number of UK product recalls for the twelve months to 31 October 2010 was 229. This was a 12% increase on the previous 12 months. Recalls may not be the fault of an entrepreneur. His or her manufacturer, for example, may have cut corners without the entrepreneur knowing.
Wherever the blame lies, product recalls cost an entrepreneur money. They also create negative publicity that can tarnish a brand name for years.Recall plans must include prompt, positive action. They should aim to retain customer confidence.
Missing a Business Trend
Missing a business trend can cause an entrepreneur's plans for a business to stall. An entrepreneur may sell an electronic product, for example. If the entrepreneur fails to see that in six months' time the product will become obsolete because of developments elsewhere, the business will suffer.
Entrepreneurs must keep abreast of business trends. Reading newspapers and relevant magazines helps. Networking with people in the same industry can also give clues to what the future holds.
Familiarity
Familiarity with hazards can help keep an entrepreneur in business. But there's also a more positive side to studying potential risks. With each hazard, there may come opportunities. And for entrepreneurs, opportunities can lead to profits.
You might also like...