How Diversification Can Save a Business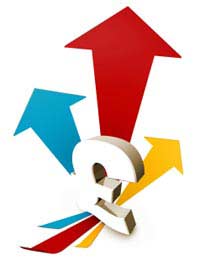 Diversification means different things to different entrepreneurs. One entrepreneur's sideline, for instance, may be another's chief source of business.
A common thread exists, however: diversification can save a business, or at the very least provide a source of income when an entrepreneur's main business falters or fails.
Success
A business may be successful. The entrepreneur behind it will therefore focus on this success and develop it.
This development may involve reaching out to wider markets. Or an entrepreneur may work hard to establish the name of the business as trustworthy and reliable. When things are going so well, there may appear to be no reason to diversify.
But nothing lasts. Most long-standing enterprises have had to adapt and diversify in order to survive.
Marks and Spencer is an example. For decades, it grew on the strength of its quality clothing lines. Then competition increased. Trade at M & S slumped. Only when the company diversified into food sales did it once again become a major player on UK high streets.
The point is that entrepreneurs should never be complacent. If they are successful, others will try to emulate them and take some of their market share. Diversification is a way of fighting back.
Struggling
Diversification can sometimes save a struggling business. The emphasis here is on the word 'sometimes': many factors may affect the failure of a business. But an entrepreneur with a struggling business should always consider diversification. Changing the use of the resources he or she has available could help restore the fortunes of an enterprise.
Marks and Spencer, as mentioned above, is an example of this approach in action. But on a smaller scale there are many instances where diversification has boosted an ailing enterprise.
Many of these examples are in agriculture. Small farms have suffered severe financial losses in the past few decades. Many have found it hard to exist when faced with huge agribusinesses or the low prices demanded by mass-buying supermarket chains.
The response of many small farm businesses has been to develop and sell specialist products. These range from premium cheeses to gourmet meats.
Small farm businesses now sell to the public at events such as farmers' markets. They also set up online shops and run mail order companies. Some have even benefited from the ubiquitous presence of supermarkets. They have succeeded in securing space for their specialist products on the supermarkets' shelves.
In these examples, diversification has created flourishing enterprises in difficult circumstances.
Family Business
Some farms are family businesses. They have risen to the challenge of diversification with success. But other family concerns are notorious for refusing to move with the times. Diversification can meet with staunch opposition.
The owners of some family businesses that have run for generations believe they have a tradition to uphold. They have an almost blind faith that their long-established products and services can survive regardless. To them, diversification seems a betrayal of their ancestors' achievements.
Unfortunately, this attitude can lead to business failure. Other families, however, have taken a different tack.
The Rockefellers in America, for example, could have decided to live on the millions of dollars they inherited. But the family members didn't take the view that to preserve their money they had to maintain the traditions of the original company. Instead, they knew they had to preserve and build not the family business but the family wealth. This is why they diversified their business interests.
Whether an entrepreneur with a traditional family business adopts this approach is a personal decision. But there are occasions when an entrepreneur cannot save a business but can preserve his or her wealth. Diversification into other areas can help ensure an entrepreneur's financial security and leave an inheritance behind for others.
Diversification Plan
Every entrepreneur should therefore think about diversification. Now may not be the right time to strike out in a different direction. But by writing a diversification plan with ideas, objectives and dates, an entrepreneur can create options to safeguard his or her prosperity.
You might also like...