The Business Benefits of Social Media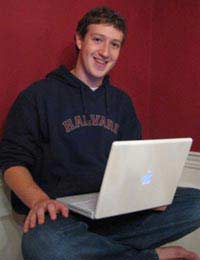 Social media are websites where people chat with each other, share photos and video clips, and post news stories. Among the most popular sites are Facebook, Twitter, YouTube, Flickr, Digg and Reddit.
Businesses increasingly use social media for promotion. The purpose is threefold:
To spread the message and brand of a business
To help the promotion of business websites
To increase sales
Low Cost
A significant benefit of social media marketing is that it's free. All a business needs to invest is time. The skills needed are the ability to write and to upload videos and images.
In some instances, a business may need a web designer. The designer can create suitable pages for some of the social media sites.
Basics
Essentially, a business joins a social media site and provides information about its products and services using blogs, forums, news stories, photo galleries and videos.
People read and view these entries. They may then click on a link and enter a business' website. Or they may retain a business' name and brand image in their minds when they next go shopping.
Site Visitors
The people who visit a business website when they see references to it on social media have an interest in what the site offers. To capture this interest and develop it, a business needs to provide further promotion on its site. Site content must draw people in with offers, informative articles and videos.
Example
To gain an idea of how social media works, an entrepreneur should explore the Facebook, Twitter and other social media links on major commercial websites. If the benefits are still not clear, the following example may help.
An entrepreneur decides to open a coffee shop. One of the first things he does is open Facebook and Twitter accounts. He posts entries on these sites saying that he is going to open a coffee shop in the town because there's nowhere that people can get a hot drink and snack while they're shopping. He asks what other people think of his idea.
The entrepreneur then places photos of his proposed location on Flickr. He shoots a short video of the location with his digital camera and uploads this on YouTube.
Finally, the entrepreneur puts a news story on Reddit and Digg. The story talks about the future opening of the coffee shop.
On each of the social media entries, the entrepreneur places a link to his website. He also updates the written entries on Facebook and Twitter from time to time. And he puts new images on Flickr and YouTube as work on the coffee shop progresses.
In this way, the entrepreneur creates interest in the coffee shop. He boosts this interest further with opening day offers posted on his website.
The entrepreneur still uses other forms of promotion such as flyers and local newspaper ads. But the point is that for a modest amount of effort, he is employing social media to help ensure the successful start to his coffee shop business.
You might also like...