Set High Standards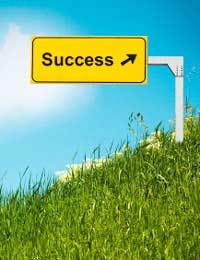 Standards are one of the key features of business. From the business plan to established commercial success, an entrepreneur must maintain a strategy to use the best, most cost-effective standards possible.
Standards help to ensure business growth and meet the expectations of customers and investors. They encourage best business practice; give products and services a competitive edge; and help a business gain a foothold in new markets.
The Quality Management Standard
The international standard for quality management is ISO 9001:2000. The advantages to an entrepreneur of adopting the standard are greater efficiency, more staff involvement in a business, and higher levels of customer satisfaction.
Achieving the ISO 9001:2000 standard requires hard work and some expense. Nonetheless, the results can be significant. Some organisations, for example, only consider contract bids from companies with ISO 9001 certification.
The Health and Safety Standard
An entrepreneur must ensure a business meets the expectations of the health and safety regulations. Failure to do so can lead to legal action against an entrepreneur.
BS 8800 and OHSAS 18001 give best practice details for occupational health and safety standards.
The Environmental Management Standard
ISO 14001 is the international standard that lays down a scheme for managing and developing the environmental performance of a business.
The purpose of the standard from an entrepreneur's view is twofold: to help a business act in an environmentally responsible manner, and to ensure compliance with relevant legislation.
Meeting the criteria of ISO 14001 in one go can prove challenging. An entrepreneur who prefers gradual implementation should consider BS 8555.
The Information Management Standard
BS 7799 is the standard that applies to information management systems. These are the systems a business needs to maintain data in a secure fashion.
BS 7799 refers to hard copy data and information held on computers. It can provide guidelines for an entrepreneur who has a strategy for security in his or her business plan.
The Business Continuity Management Standard
Successful business growth can depend on continuity processes keeping disturbances from unexpected situations to a minimum. These situations include IT problems, a sudden lack of raw materials, and damage to business premises by fire or flood.
An entrepreneur may have to convince customers and investors that a business has suitable measures in place to account for these problems. BS 25999-1:2006 contains the necessary guidance.
European Standards
European Union business standards aren't compulsory. Nonetheless, it's a legal requirement for many products to conform to the requirements of EU directives. Abiding by the EU standards is therefore one way of achieving this.
The products the EU standards embrace are wide-ranging. They include toys, protective equipment, gas appliances, medical devices, machinery, and construction products. An entrepreneur cannot sell such products in the EU or UK unless they comply with the rules. The government has the full list of directives, if required.
A Note on Terms
BS stands for British Standards (BSI is the British Standards Institute).
ISO is the International Organisation for Standardisation.
OHSAS is the Occupational Health and Safety Advisory Service.
You might also like...