The Pros and Cons of Outsourcing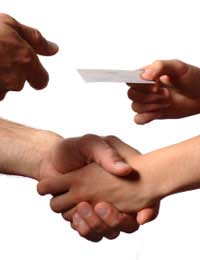 The first thing to consider when you look at outsourcing is what you hope to achieve. This will vary in line with your vision for your enterprise and the nature of the business you're in.
There are, however, three general points to make about outsourcing. It can save you money; give you flexibility; and let you focus on what you're really good at.
Saving Money
As an example, if you have a small or medium-sized enterprise, it may not be worth having a full-time accountant. You may find it hard to justify paying a salary plus ongoing costs. The answer is to outsource your accountancy work to an appropriate firm and save money.
Similarly, you may also decide not to have a full-time Human Resources Manager on your payroll. You may opt to outsource all HR work including recruitment.
Trust
The disadvantage of this approach is that you have to trust outsourcing companies to do good accountancy and HR work for you. And when an accountancy firm is handling your money, you have to trust that the firm won't disappear overnight and ruin you.
How you resolve these problems may not be easy. This is particularly true if you like to control every aspect of your business. So when you're looking for an accountant or any other professional, you may want to go by recommendation. This way, when you outsource to save money, you can do so with a certain confidence.
Flexibility
Outsourcing can give you flexibility. You may have an increase in your workload, for instance, but feel that this is temporary. You may therefore be wary of hiring more staff to help with the extra work. Instead, you could outsource it.
The success of this relies on your business and the complexity of the work. If you run a delivery company, and the volume of parcels goes up, you may not want to get another van and employ a further driver quite yet. You may prefer to ask another company to make the extra deliveries on your behalf. This lets you see whether the increase is long-term without making a financial commitment.
But if you have a company that produces electronic equipment, and orders increase, you may struggle to find someone who can help you. And even if you do, is it wise to outsource work on what may be a commercially sensitive item?
The outsourcing option is always one to think about. And it can give you flexibility. But you need to ask whether it's the right choice for your enterprise.
What You're Good At
For many, though, the main driving force behind outsourcing is freeing up time. Then you can focus on what you do best.
This attitude is most common among entrepreneurs who have lots of ideas and who enjoy moving from one project to another. Some happily outsource an enterprise by letting someone take over everything under a licence agreement.
Others appoint managers to run their businesses for them. In effect, these entrepreneurs outsource the control of an enterprise. All they do is keep an eye on the success of the company against the targets of the business plan.
The pros and cons of this approach are for you to decide. But the temptation to develop a new opportunity is often the deciding factor. Outsourcing can provide the time to use your entrepreneurial skills to maximum effect.
You might also like...