Are Entrepreneurs Really Suited to Running a Business?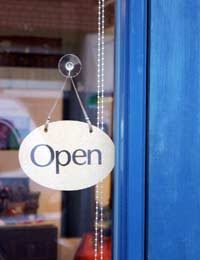 It's easy to assume that the whole point of being an entrepreneur is to run a business. To anyone who gives the concept of entrepreneurship and business some initial thought, the issue may seem self-evident.
From this, it's just a small leap to a further assumption that successful entrepreneurs are the perfect choice to control businesses. In other words, because entrepreneurs are business people, those who prosper must be good at business management.
There are flaws in this reasoning, however.
Definition of an entrepreneur
To find the first of these flaws, there's no need to look beyond a good dictionary. An entrepreneur, according to the Oxford Dictionary of English, is "a person who sets up a business or businesses, taking on financial risks in the hope of profit".
It's probably unwise to use such a definition too rigidly. In practice, the best entrepreneurs are open-minded and versatile; they can turn their attention to many different aspects of business with positive results. Nonetheless, the dictionary description does sum up the main qualities of an entrepreneur: the ability to establish a business and the confidence to accept the financial gamble that goes with it. There's nothing here about "running a business".
Management
Great management is the art of running a business successfully. Although there's nothing that says entrepreneurs cannot be good managers, they don't have to be. Management is not their primary function.
Entrepreneurs come up with ideas and arrange for the money to turn these into reality. This sounds straightforward, but the skills entrepreneurs need are considerable and far-ranging. They must be able to spot opportunities; understand markets; and act decisively. Such talents spill over into the realm of the manager, but running a business requires other key attributes. Among these are leadership and communication skills that work on a day to day level.
Very often, entrepreneurs display a talent for leadership, and show they can communicate extremely well; but they do so in ways that don't translate to the everyday grind of running a business. Their skills turn visions into real commercial possibilities. This is not the same, for example, as maintaining every aspect of an office at peak efficiency from Monday to Friday.
This is the second flaw in the reasoning: the abilities of an entrepreneur are not equivalent to those of a manager.
The right approach
The third flaw in assuming that entrepreneurs are really suited to running a business is controversial. A widely-held opinion states that anyone can become an entrepreneur if they want to. University courses, such as the MA in Media Enterprise, support this view.
A contrary belief is gaining credibility, however. This asserts that entrepreneurs are born and not made. There's nothing new to such an argument, but it's a position based more on gut feeling than clear evidence - until recently. Some business psychologists are now adamant they can identify who is a true entrepreneur among people as young as 14.
This debate over nature or nurture will continue to develop. In the meantime, there's far less doubt concerning the skills of a manager. Not everyone can make it as a manager and run a business, of course, but there's plenty of proven advice and training to help them along the way.
Once again, the point is that an entrepreneur differs from a manager. The answer to the question "Are entrepreneurs really suited to running a business" is therefore "no". This doesn't allow, though, for the fact that entrepreneurs are not all cast in the same mould. To be accurate, therefore, the answer should perhaps have a proviso to the effect that entrepreneurs are not necessarily suited to running a business.
You might also like...