Stay Aware of Regulations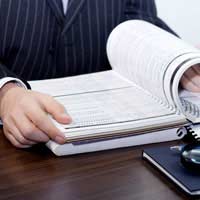 Entrepreneurs take delight in cutting through red tape and getting a job done – and rightly so. Some red tape, however, has its roots in regulations entrepreneurs must understand if they want their businesses to run smoothly.
The first of these regulations an entrepreneur is likely to come across are those related to the general running of a business. They include planning, building, insurance, tax, and data protection. Other rules are specific to individual industries, and business trading.
Planning and Building
Very often, entrepreneurs have to extend or alter a business premises to some degree. They may also need to change a building's use and modify the external appearance. All such proposals usually require planning permission from the local planning authority.
Furthermore, entrepreneurs who intend to buy a business premises should confirm with a chartered surveyor that the property complies with building regulations. Following this, any work an entrepreneur does on the building must meet these same regulations. The local authority's building control service, or an approved inspector's building control service, can provide assistance.
Insurance
The Employers' Liability (Compulsory Insurance) regulations oblige entrepreneurs to have liability insurance for their businesses. The insurance meets any claim for legal costs and damages arising when an employee is injured or becomes ill at work because of an employer's negligence.
The level of insurance, as laid down in the regulations, must be at least £5 million. The policy must cover all of a company's employees in the UK.
Entrepreneurs don't need employers' liability insurance if they work by themselves, if their staff are close family members, and if their businesses are not limited companies. The insurance is also unnecessary for limited companies with one member of staff who has at least 50 per cent of the share capital.
Any other business that fails to take out employers' liability cover faces a fine of up to £2,500 for each uninsured day.
Building insurance is not a legal requirement for a business, although financial institutions may insist on it as a condition of a mortgage. Nonetheless, building insurance can protect entrepreneurs against the substantial costs of repair if a premises suffers damage.
Tax
Tax regulations seem to change more frequently than any other type of legislation. The government makes annual adjustments to standard tax matters; it also uses the budget to alter the existing business levies.
Newspapers report on such changes in detail. It's therefore possible for entrepreneurs to keep abreast of the latest regulations without too much difficulty. Entrepreneurs should also make a point of staying informed about environmental taxes. These include the aggregates levy, the climate change levy, and the landfill tax.
Data Protection Act
Entrepreneurs inevitably hold information about customers, suppliers and business contacts. Consequently, they must abide by the principles of the Data Protection Act. For a summary of the Act, see The Basics of Business Law.
Industry-Specific Regulations
There's a wealth of UK regulations regarding specific industries, from agriculture to zoos. Entrepreneurs must ensure familiarity with the rules specific to their businesses. This way, they can avoid problems that may interfere with commercial success.
Exports and Imports
Entrepreneurs engaged in exporting and importing goods and services must observe the appropriate international regulations. Trade associations and government agencies can provide advice in this potentially complicated area.
You might also like...