The Basics of Business Law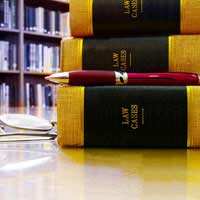 Business law is complex, but there are basic principles that every entrepreneur should know about.
The Sale of Goods Act
Products and services must meet minimum standards. The Sale of Goods Act and the Supply of Goods and Services Act explain these.
In essence, a business must only sell goods that match a verbal, written, or illustrated description. The goods must be of satisfactory quality, and must suit their purpose.
A business must also conduct any service it supplies with reasonable care and skill. It must do this within a reasonable time and for a reasonable charge.
Customers who believe that a business has not met the above requirements may be able to claim compensation, replacement or repairs.
Distance Selling
An entrepreneur who engages in distance selling (without seeing customers face-to-face) has further rules to consider. Distance selling refers to sales via email, the Internet, phone text messages, and digital TV.
Communications with customers must contain the name of the business; the address; the address registered with Companies House; the place of business registration; the registered number of the business; a description of the goods or services; prices and the period of their validity; details of taxes; payment and delivery arrangements; the minimum length of a contract; and cancellation rights.
Following receipt of an order, a business must send confirmation that includes all the necessary information. Customers have up to seven days to cancel an agreement starting from the date the goods arrive, or the date both parties sign a contract.
Selling in the Home or Workplace
On 1 October 2008, business law changed for anyone who sells a product or service worth £35 or more following a solicited call to a customer. The seller must now provide a seven day cooling-off period. In other words, customers who buy goods or services at home or work have seven days in which to cancel an agreement.
The Waste Electrical and Electronic Equipment (WEEE) Regulations
These regulations apply to producers, distributors, and users of electrical and electronic equipment. A distributor in this instance is a business that sells such equipment direct to consumers.
Under the regulations, a business must explain to customers the environmental affects of electrical and electronic products; the reasons for throwing away these products separately from other rubbish; the advantages of a take-back disposal scheme; how customers can get rid of electrical and electronic equipment free of charge; and what the crossed-out bin symbol on equipment means.
An entrepreneur must also ensure that his or her business has some form of take-back disposal scheme for the use of customers.
The Data Protection Act
Any company that has information about customers, staff, suppliers, and business contacts must follow the requirements of the Data Protection Act. This applies to any size of firm, from a small business to a major concern.
The main principles of the Act are as follows.
A business must only keep information it needs.
A business must delete or destroy information that's no longer necessary.
Information must be correct, up to date and secure.
A business must comply with customers' rights.
The Late Payment of Commercial Debts (Interest) Act
This Act allows a business to charge interest on an overdue invoice sent to another business. Such an invoice is normally overdue after 30 days. Following this, an entrepreneur can impose interest at the Bank of England base rate plus eight per cent, and claim additional compensation.
The Late Payment of Commercial Debts (Interest) Act is of particular help to any small business that has cash flow problems caused by late payment of debts.
You might also like...