Look After Your Staff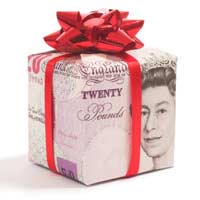 It may be glib to state that entrepreneurs who look after their staff find that the staff look after them. Even so, entrepreneurs who show a considerate attitude encourage teamwork and staff motivation. Both of these in turn can promote an efficient and profitable business.
Incentive Schemes
An incentive scheme can improve the quality of the working day for employees, and increase the value of their contracts. It also helps to retain staff, boost morale, and provide a focus for achievement.
To be effective, a scheme must be open to all. An entrepreneur can ensure this by holding discussions with staff before introducing it. An incentive scheme should also offer relevant bonuses or perks. These can relate to individuals, teams, or the whole of the business.
The best way to embed such a scheme in a business is to link it with other management processes. These include staff appraisals and the achievement of specific goals. As long as everyone is involved, staff motivation will improve.
Facilities
There are minimum legal standards for the facilities an entrepreneur must supply to employees. Among these are the provision of adequate toilets and washing basins; a seating area with water and the means to obtain hot drinks; a rest area for pregnant and disabled staff; suitable ventilation and heating; clearly displayed safety information; and changing amenities for those staff who need to wear special clothes.
An entrepreneur can go beyond these minimum standards, of course. High quality facilities bolster loyalty, and increase staff motivation.
Security
As an employer, an entrepreneur has responsibility for the security of staff. To establish the issues that arise from this, an entrepreneur must conduct a risk assessment.
Assessments need not be difficult to undertake, but an entrepreneur must examine every possible risk to staff. These risks vary according to the business, and may include the dangers of working alone; handling money and taking it to the bank; staying late in an office or factory; and travelling on work-related matters.
To answer the concerns of staff about such risks, an entrepreneur must take prompt and positive action. This may involve training; issuing advice and information; and in the case of employees working outside the premises, arranging for mobile phones. In this way, an entrepreneur encourages a culture of security awareness, and lets staff know that the business values them.
Health and Safety
For enterprises that employ five or more staff, an entrepreneur has a legal obligation to produce a written health and safety policy statement for the workplace. Even with fewer employees, an entrepreneur has a duty of care for all those affected by a business.
Consequently, a business must have clear guidelines about informing employees or their representatives about health and safety issues. There should also be a mechanism for reporting and recording accidents.
Employees have obligations as well. An entrepreneur must make them aware that they have a responsibility to follow health and safety procedures.
Good Practice
Looking after staff isn't just about paying them a reasonable salary and honouring their basic legal rights. Entrepreneurs must show through their actions and decisions that they are concerned about the people they employ. "Staff are our most valuable resource" is a common phrase in business, and if entrepreneurs show they really mean this, staff will respond by working to the best of their abilities.
You might also like...