Develop Green Policies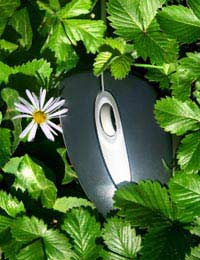 Developing a green policy is necessary for any business strategy. The term "sustainable development" is now an integral part of the commercial world. Every enterprise must reduce its impact on the environment to a minimum while at the same time maintaining a healthy financial position.
Assess the Business
Those entrepreneurs who make a business as sustainable as possible can lower costs, generate opportunities, and enhance their reputations. The first step towards achieving these goals is to assess the affects of the business on the environment.
Key areas to examine are the use of raw materials, the employment of resources such as water and fuel, and the pollution a business causes. Furthermore, entrepreneurs should not confine this investigation to the immediate business processes. Just as important are the suppliers and their attitude to green issues; the energy burned bringing materials to a business and then delivering products and services to customers; and the way in which customers use and dispose of products.
Entrepreneurs should link such assessments to the sustainable technologies that are available. After all, identifying environmental problems is one issue; taking positive action is another. A green policy must have clear aims and objectives.
Introduce a Sustainable Development Strategy
A business assessment highlights problems and suggests solutions; a sustainable development strategy turns the latter into opportunities.
The strategy must contain short and long-term objectives, as well as details of how to meet them. The details should account for the likely impact of any changes on staff, investors, suppliers, and customers. It should also explain the financial implications for the business plan.
As with any other business document, an entrepreneur must review the sustainable development strategy regularly. A review will establish where the strategy has been successful and where it needs improvement.
BS 8900, the British Standards Institution's guidance on sustainable development, gives further advice.
The Benefits of Making Improvements to the Environment
It may not be easy to convince staff and investors of the benefits of a sustainable development strategy. There are some compelling arguments, however. For instance, using less energy and raw materials reduces running costs; selling products as environmentally friendly can help marketing campaigns; and creating an atmosphere of environmental responsibility within a business can attract staff and investors.
Meet Legal Obligations
One further argument for entrepreneurs to use with anyone who doubts the value of green policies is legislation. Telling people they need to take action because of a legal obligation is not the best way to bring them on board. Nonetheless, the UK has regulations whose purpose is to force businesses to take note of the environment.
Recycling
Perhaps the best way to begin putting a sustainable development strategy into effect is to encourage basic recycling. Everyone is familiar with home recycling, so it doesn't take much to bring these same principles into the workplace.
Good for Business; Good for the World
The advantages of a green policy can be financial and ethical. There's also no doubt that if businesses don't adopt the right approach to the environment, the future is uncertain, at best.
BUSINESS AND ENTREPRENEURS IS FOR SALE.
This website is for sale [more info].
You might also like...