Make Technology Work for You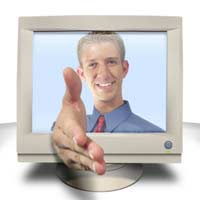 There is now a vast amount of technology available for entrepreneurs. It can help improve business performance by providing rapid access to information, and creating fast and efficient communication.
Analysis, Forecasting and Planning
Most areas of business move quickly. To keep abreast of market trends and maintain efficiency, entrepreneurs must analyse details of sales and orders, and forecast likely increases or reductions in demand.
Although they can be costly, there are analytical processing and inventory planning systems that can help. The software takes past sales and inventory records, sets these against forecasts from suppliers (if obtainable online), and predicts market demand.
Enterprise Resource Planning systems go one step further. They give an overall view of a business by linking the various parts and then issuing plans for production and the best use of resources.
Manufacturing
Among the technological assistance for manufacturing industries are maintenance management systems; manufacturing simulators for investigating improvements to processes; and supply chain tools that manage materials, products, and services from suppliers to customers.
The Internet
Email, websites and e-commerce are ways for entrepreneurs to increase sales and develop more effective communication.
Email is not only a useful means of contact within a business. It allows instant and inexpensive links with suppliers, and provides the means of keeping in touch with current and prospective customers.
Websites are the perfect opportunity to promote a business worldwide using the Internet. Through text, images, and videos, entrepreneurs can display their wares. They can also offer information such as the technical specs of products, and business contact details.
E-commerce develops email and websites into Internet marketing and sales tools. By employing relatively inexpensive shopping software, and online advertising campaigns, an entrepreneur can boost sales and profits.
Wireless Technology
Wireless technology offers businesses significant advantages. To begin with, it can be far easier and quicker to install in an office. Cable installation is potentially expensive, and in some older buildings is almost impossible to achieve.
Wireless connections also give greater freedom. Entrepreneurs and staff don't have to rely on computers at business premises. Instead they can communicate while at home, travelling, and on site. Furthermore, wireless links mean that no one is ever out of touch with relevant data: business information is always obtainable.
Mobile Technology
As well as wireless fidelity (WiFi), mobile technology comes in the form of Bluetooth (a wireless link for mobile devices); third generation technology (3G); general packet radio service (GPRS) systems for acquiring data; and global systems for mobile technology (GSM).
The devices that use mobile technology include global positioning systems (GPS); mobile phones that connect to the Internet, and deliver email; and portable computers.
Clean Technology
Every entrepreneur faces the challenge of reducing the carbon emissions of a business. Clean technology can help. Battery-powered vehicles, hybrid cars, biodiesel produced from vegetable oil, and biomass low carbon fuel all have the potential to generate less waste at lower cost.
Such technology is still developing, however. It's therefore wise for an entrepreneur to establish whether it improves business performance, meets customers' needs, and is economically viable.
Three Useful Criteria
In fact, an entrepreneur should apply these three criteria to every item of technology. After all, technology isn't for show: it has a job to do.
You might also like...