How to Improve Repeat Business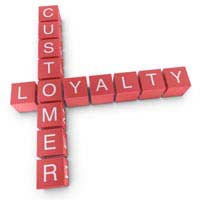 Repeat business from existing clients is profitable and satisfying. It is also cost effective. After all, it is cheaper to sell a product or service to a repeat customer than to find a new customer and make a sale.
Businesses should therefore put effort into retaining existing customers and securing repeat business. To achieve this, the following proven techniques can help.
Branding
The following contribute to successful branding:
Excellent products or services
A clear business identity
A distinctive logo
An easily remembered name
Brand loyalty is common in a number of industries. Customers respect and return to companies such as Virgin, Sony, Panasonic and BMW because of the confidence they have in the brands.
Loyalty Schemes
A loyalty scheme rewards repeat customers. Some coffee chains, for instance, have loyalty cards. After buying a certain number of hot drinks, a customer receives a free coffee.
Other companies offer medium and long-term discounts. The more a customer spends, the greater the discount.
Perhaps the most popular loyalty scheme, though, is point building. Customers receive points with every purchase. When the points build up, customers can exchange them for gifts.
Thanking Customers
Businesses should always thank customers for making a purchase. Such thanks should come at the point of sale and afterwards with an email or letter. Customers remember companies that show courtesy and respect.
Staying in Touch
Companies promote repeat business when they stay in touch with customers. Email, letters and phone calls cost little. By keeping in touch, a business ensures its name remains at the front of customers' minds.
One popular way to stay in touch is to send customers a newsletter. Articles and offers in the newsletter generate interest in products and services.
Giving Customers a Surprise
Customers like to receive more than they expect. If a customer anticipates a product delivery in seven days, for instance, and a business makes the delivery two days early, the customer won't forget.
Telling the Truth
Businesses should never say anything to a customer that's not genuine. Even if customers have to wait weeks for a product, it's better to tell them. Businesses that try to cover shortfalls with lies annoy their customers and lose respect. They also lose any hope of repeat business.
Fast Responses
Every company should respond quickly to customer enquiries. A failure to reply promptly shows a lack of respect and encourages customers to go elsewhere. The result is lost repeat business.
Relationship
Newsletters, emails, phone calls, a courteous approach and fast responses create a personal relationship between a business and its customers. A company should maintain this relationship at all times. People prefer to buy products and services from a business that treats them as friends.
Customer Needs
Businesses should make the effort to listen to what customers want. Surveys can establish what customers expect. Company blogs and online forums can encourage customers to give their opinions about products and services.
Customers should feel involved in a business. And for its part, a business should reply to surveys, and take positive action to meet customers' requests.
Culture
The best business culture is one of excellence. This may sometimes come at a premium price, but customers are often happy to pay extra if they know they're dealing with a company that offers high quality.
You might also like...