How to Succeed Without Much Money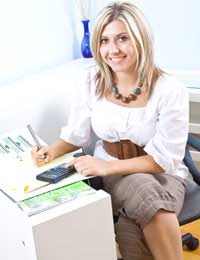 No magic formula exists for succeeding in business without much money. But there are certain tips worth following.
Home Office
Work from home if possible. Setting up an office or shop is an expensive proposition. Even modest premises can cost tens of thousands of pounds each year in overheads.
Question Every Potential Purchase
Don't buy any business item unless it's essential. Don't, for instance, sign up to a costly smartphone contract if a basic pay-as-you-go mobile phone will suffice. Resist buying a state-of-the-art computer when a cheap desktop from a supermarket will do just as well.
Seek Out the Best Deal
Never accept a price that someone first quotes you. Seek the best deal. There's no need to negotiate aggressively. Simply ask a supplier for the best possible price. If the price is too high, walk away and try elsewhere.
Determination
Be determined to succeed. Adopt a single-minded attitude to business. Don't confuse this with working long hours seven days a week, however. Balance determination with the chance to rest and get away for a while.
Prepare, Plan and Be Flexible
Prepare and plan every aspect of a business. Know what's going to happen and when, and remain in control.
Business, though, is unpredictable. Be flexible if necessary. The state of the world economy in the past few years has shown the need to take a versatile approach. This can help when unexpected opportunities appear.
Learn New Skills
To succeed without much money, be willing to learn new skills. The more knowledge an entrepreneur has about the law and finance, for example, the less he or she has to rely on expensive advice from solicitors and accountants. There are lots of books and government websites that can help.
Employees
For as long as possible, try to avoid employing people. And if employing staff is inevitable, do so on a self-employed basis. In other words, use freelancers who handle their own tax and national insurance. Such an approach isn't suitable for all business ventures. But it's worth considering. It can save money and time.
Family
Involve family members in a business if they're interested. Many enterprises that succeed begin as family concerns.
Start While Employed
An entrepreneur should think about starting a business before he or she gives up a job. This way, an entrepreneur can build a business and retain the security of a regular income. But it's important to keep private business interests separate from everyday work.
Customer Focus
Avoid the temptation to focus on profit. This is understandable when anyone is trying to succeed without much money. But for long-term stability, focus on customers.
Profit matters, of course. Customer satisfaction is vital, however. Satisfy customers and offer them value for money. They will then become the best form of advertising for a business.
Be Creative
Take a creative approach to business and problem solving. The advantage an entrepreneur has over a larger business is a fast, responsive and creative attitude. Use this to attract and retain customers. A business should then succeed.
You might also like...