Grab New Opportunities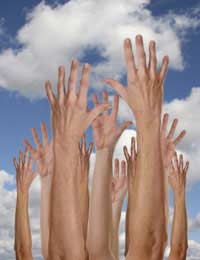 Some entrepreneurs may sound glib when they say that business opportunities are abound. When listening to them, an understandable response is "Where are these opportunities, and how do we take advantage of them?"
This response, however, often mistakes "business opportunities" for "get rich quick schemes". An opportunity may not necessarily be a path to instant riches, but it can present chances that a self-respecting entrepreneur should nonetheless grab.
Types of Opportunity
Another potential misunderstanding is assuming that business opportunities are always large-scale and obvious. They can be, but this is rare. They are more likely to sneak up fast and suddenly disappear; be almost unrecognisable; or pass by slowly and quietly.
Enterprising, opportunity-seeking people must therefore be alert at all times. When an opportunity suddenly appears, they need to grab it, if only to examine what it can do for them. This means that each entrepreneur may well apply different criteria to establish the value of an opportunity.
In this respect, it's perhaps surprising to say that the potential to make money is not necessarily the chief measure of an opportunity. Of sometimes greater relevance is the ability to evaluate opportunities in the broader terms of a business.
To class an opportunity as almost unrecognisable seems to be a contradiction. If nobody spots the opportunity, then surely it isn't an opportunity at all? This isn't quite true, however. An entrepreneur who has a great business idea, but is looking for the chance to put it into practice, may see something that everybody else misses. This is why entrepreneurs never let a good idea go by without writing it down or making a mental note. They never know when the chance to use it may occur.
Those business opportunities that pass by slowly and quietly are the ones that appear unexceptional but can have a significant cumulative effect. These are the small things that can help cut business costs and improve efficiency. All entrepreneurs focus on the direction they want their businesses to take, but many of them also investigate the minor opportunities that can arrive every week or even daily.
Discussing Opportunities
Thinking about new business opportunities so regularly can create problems. Thoughts start to blend into each other, and it can be difficult to maintain a necessary business perspective.
Some business people therefore discuss matters with colleagues and friends. Because the same opportunity frequently applies in a different way to individual businesses (and sometimes not at all), entrepreneurs are often happy to share their thoughts and seek advice from each other.
A Business Opportunity Mindset
Those who pronounce that business opportunities abound are people who've developed a certain outlook on life and business. They know, for instance, that when the media is complaining of a downturn in business activity, there may be shares that have fallen dramatically and are worth buying.
Similarly, they're aware that the establishment of a new print company in their area, for example, might be an opportunity to obtain cheaper rates for the production of their leaflets and brochures. Everything, in other words, has opportunity potential. Things may not work out as hoped, but the active entrepreneur keeps an open mind and always tries.
This is how a business opportunity mindset works – and it's an attitude that can prove profitable to adopt.
You might also like...