Courses and Qualifications to Develop Entrepreneurial Skills?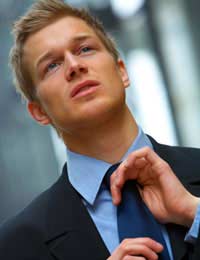 According to recent research, half of young people in the UK would prefer to be in business for themselves. They want to be entrepreneurs. The reality is that just one in eight young people succeed.
Yet the government is placing great emphasis on entrepreneurs. It is banking on entrepreneurs leading the country out of the current economic doldrums and into consistent prosperity.
It therefore seems reasonable to ask what courses and qualifications are available to help entrepreneurs achieve their business aims and meet the government's intentions for the country?
The National Enterprise Academy
The founder of the National Enterprise Academy (NEA) is one of the stars of Dragons' Den, Peter Jones.
The NEA is relatively young and still developing. But courses here include a BTEC Diploma in Enterprise and Entrepreneurship. Executives from companies such as Grant Thornton and Orange provide coaching and mentoring. There are also workshops, masterclasses and networking events.
There are a number of NEA campuses. Students can find further details on the NEA website.
Further Education Colleges
Entrepreneurs interested in business-related education should check the details at their local further education colleges.
Some colleges have dynamic business courses. North Hertfordshire College, for example, gives support to students who set up businesses. Students can use college facilities on Saturdays and Sundays for entrepreneurial schemes. The college and its students have also established a joint enterprise with an existing local business.
Specialist Business Schools
Specialist business schools are another option for budding entrepreneurs. Most are recognised by professional business bodies such as the Chartered Institute of Management, but entrepreneurs should always check that this is the case.
The number of specialist business schools in the UK exceeds 100. Some are on university campuses. This means that students can access full university facilities.
Work Placements
The best business courses and qualifications are often those that come with work placements. Many Higher National Diplomas (HNDs), for instance, have work placements as an integral part of the study programme. Popular HND courses include Business and Computing, and Business and Finance.
Graduate Degrees
Every university prospectus offers degrees related to business. The degrees usually lead to a Bachelor of Arts (BA) or a Bachelor of Science (BSc) qualification.
There are two further degrees entrepreneurs should consider, however. One is the undergraduate Master of Management Science (MManSci); the other is the Bachelor of Business Administration (BBA).
Before deciding on a degree, an entrepreneur should study the course contents. It's also a good idea to speak to a university tutor.
Postgraduate Degrees
Business courses feature significantly among postgraduate degrees. There are 16,000 business, marketing and management postgraduate university courses.
2,000 business postgraduate students also receive specific financial help. This comes from a £100 million pot funded by the Economic and Social Research Council.
Postgraduate degrees that entrepreneurs can obtain are Master's and PhDs.
Open University
For some entrepreneurs, the Open University provides a more flexible way of expanding their knowledge and skills.
Popular degrees are in Business Studies or Leadership and Management. There is also an Open Degree. This allows a student to combine the modules that best match his or her career aspirations and interests.
Born or Made?
There is a debate about whether entrepreneurs are born or made. This debate has taken place for hundreds of years. Some recent work by scientists has attempted to resolve the matter by identifying 'entrepreneurial' genes within people. The research is still inconclusive.
What is clear, however, is that many people want to become entrepreneurs. Some of these people don't need courses and qualifications to help them succeed. But others are less confident. They require the guidance the courses provide, and the credibility that qualifications give them in certain business areas.
So whatever someone's view about whether entrepreneurs are born or made, the courses and the qualifications exist for those who are interested. If entrepreneurs feel they can benefit from what the educational institutions can offer, they should think about grasping the opportunity.
You might also like...