Why I Might Need an Accountant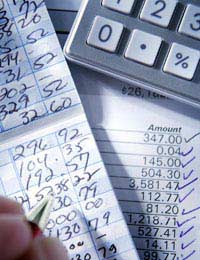 Some entrepreneurs assume they need an accountant; others believe they can manage without one. Either way, what many entrepreneurs fail to do is properly consider what an accountant can do to help them.
Business Plan
Even a straightforward business plan can benefit from an accountant's input. Such a plan inevitably talks about profit and loss. It may also cover staff expenses, PAYE, VAT and possibly auditing depending on the proposed size of the business.
An accountant familiar with the type of venture outlined in the plan can give valuable advice. This can achieve three things: it can save money; improve cost-effectiveness; and give the plan added credibility.
Saving money and improving cost-effectiveness are benefits that can easily justify an accountant's fee. The credibility comes when an entrepreneur presents the plan to potential investors and points out that an accountant has confirmed the figures.
Saving You Time
As well as money, an accountant can save an entrepreneur time.
Some entrepreneurs are more than happy to note down their debits and credits in a ledger, cross-reference these to the relevant paperwork and complete their tax forms. Others, however, prefer to be managers and decision-makers and let someone else handle the figure work.
For the latter, many accountancy firms can take care of just about every aspect of a business' accounts.
More Than Just Tax
The breadth of accountancy services can be surprising. Accountants deal with more than just income and corporation tax: they can keep your PAYE records; maintain your VAT returns; submit your tax return to HMRC; and file accounts at Companies House.
By performing these jobs correctly, accountants can help entrepreneurs avoid problems with HMRC, including fines. Good business accountants can also supply monthly or quarterly assessments of a business' financial performance. These can help an entrepreneur make the right decisions about the direction a business should take.
General Services
Some accountants offer entrepreneurs general business services. They give advice about starting a new venture; make proposals on how to obtain finance; and suggest computer software to make aspects of the business easier to manage.
Such advice can be just as vital as to a growing business as dealing with tax.
Auditing
For companies with an annual turnover of £6.5 million or more, accountants act as auditors. Any entrepreneur who anticipates this level of turnover must seek the services of an auditor as soon as possible.
Where to Find an Accountant
An entrepreneur must decide whether to employ an accountant full-time or use an accountancy firm. Most new businesses opt for the latter unless the venture is large and complex.
Assuming that an entrepreneur wants to use a firm, there are various ways to find one that matches a business' needs. Banks, business associates and trade organisations are often willing to give recommendations. Alternatively, the professional associations of qualified accountants can help. These include the Institutes of Chartered Accountants for the different countries within the UK; the Association of Chartered Certified Accountants; and the Chartered Institute of Management Accountants.
Help
Ideally, an entrepreneur should create a shortlist of accountants and request quotes for their services. Since the entrepreneur-accountant relationship is so important to a business, it's also wise to meet with potential firms and discuss how they can help.
You might also like...