Qualities of an Entrepreneur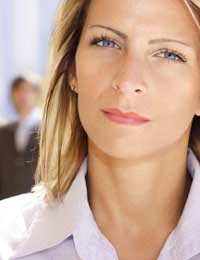 In many respects, entrepreneurs are like everyone else. They are ordinary human beings with a mix of qualities and character traits. Some of these qualities are exceptional, however, and at least partly explain why entrepreneurs can be so successful in business.
Opportunities and Ideas
Most people agree that true entrepreneurs are skilled at spotting good business opportunities. This is true to a point, but is not the full story. An entrepreneur is skilled at recognising a business opportunity and then, most importantly, knows how to act on it.
This is why the best entrepreneurs work hard to combine opportunity-spotting with creative business ideas. Many acknowledge there are opportunities all around them, but business ideas that match these are rarer. So those who can successfully develop opportunities with innovative proposals have a quality that immediately gives them a head start.
Determination and Self-Belief
Anyone in business needs determination to cope with daily stresses and challenges. Entrepreneurs, though, require a special kind of determination that drives them forward in every aspect of their work.
Employees can let their determination slip, sometimes for long periods, and coast along without necessarily damaging the performance of the companies they work for. Entrepreneurs, on the other hand, cannot lose sight of their goals; if they settle for lower standards, their businesses may suffer. When entrepreneurs see opportunities, come up with creative ideas, and try to establish a business in a competitive environment, they need absolute determination.
To help them maintain this, entrepreneurs must have self-belief. This is not the type of self-belief that carries on regardless, but one based on initiative and personal responsibility. In other words, this is self-belief that begins with the entrepreneurs' awareness that success depends on their commitment and nobody else's.
Business Sense
Business sense is a quality often taken for granted among entrepreneurs. Describing it, though, serves a purpose because a lack of business sense can ruin the best ideas of the most committed and enterprising person.
Essentially, business sense is about being streetwise in the commercial world. Some people learn this from experience; others have an innate understanding and apply it confidently. Either way, entrepreneurs with business sense know that making money is not the justification of what they do; making money is a means of understanding and measuring the business process.
Leadership Skills
It's possible for a lone entrepreneur to remain that way and never have to act as a leader. Most new businesses, however, involve more and more people as they expand; and if a new business is to survive, these people must know what they're doing and why. For help, they look to the entrepreneur for guidance and advice.
Leadership skills in business are therefore a desirable quality. Entrepreneurs don't need to have the leadership skills of an experienced captain of industry, but they must have the ability and willingness to show people the way forward and to lead by example.
Conclusion
These qualities are the main attributes of the entrepreneur. Spotting opportunities and creating the right ideas lie at the start of the business; determination and self-belief ensure the business takes shape; business sense helps avoid the pitfalls along the way; and leadership skills motivate others to accept, and build on, the entrepreneur's vision.
You might also like...