Evaluating Your Business Skills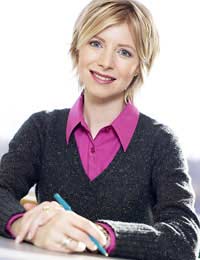 Entrepreneurs who evaluate their skills don't waste time struggling to achieve something when another person can do it for them more efficiently. Entrepreneurs have a clear idea of how talented they are. They know what skills they have, and how these can affect business performance. They're also well aware of their deficiencies. This self-knowledge allows them to decide if they need help from someone who has expertise the business requires.
Make a List
There's absolutely no stigma attached to any entrepreneur who has limited business skills. Very few people are all-rounders. To have all the abilities demanded by today's complex business world is almost impossible.
No entrepreneur should therefore hesitate to write a list of his or her proven skills. These will probably relate to specific business areas, but it's wise to keep them generalised because many skills are transferable. For example, instead of saying "manager of a small water pump engineering company with ten employees", an entrepreneur should put down "manager of ten staff".
Those who are uncertain what to write because their business experience is limited, needn't worry. Instead, they should consider business skills in a broader sense, and note down domestic, education, or voluntary work skills that relate to organising, planning, and taking action.
Strengths and Weaknesses
Most management staff at some stage in their business careers encounter personal development plans. These highlight an individual's business strengths and weaknesses.
Entrepreneurs don't have to create a full-blown personal development plan, but can use the list of their skills to identify strengths. The next stage – establishing weaknesses - can be discouraging: nobody really wants to admit shortcomings. Nonetheless, for business purposes, entrepreneurs must know when they need to delegate or call for support.
It's therefore worth composing a second list, this time of weaknesses. To start the ideas flowing, many people think about their limitations in the context of a possible business idea. Relevant examples may be poor accountancy skills, or little experience of Internet sales. What's important is that people don't hold back; after all, there's no reason to show anybody what's on the list!
Management and Leadership
When the list is finished, take a good look at it from a management perspective. None of the weaknesses need be problems because it's usually possible to find a solution. For example, employing a suitable accountant solves the problem of an entrepreneur's difficulty with figure work and tax.
This is the moment at which leadership skills come into play. Leadership is one of the key qualities of entrepreneurs: by taking positive action to gather together and motivate people who fill the gaps in a set of skills, entrepreneurs set up teams that can handle most eventualities.
Some entrepreneurs may never have had the chance to gain formal skills in management, of course. They can still be leaders, however. All they must do is take positive action to obtain help from knowledgeable management experts.
Business Performance
In both the short and long-term, accurately evaluating business skills boosts business performance. Efficiency improves, and with it comes the opportunity to increase profits. This is the legitimate goal for any business enterprise.
Performance therefore matters, but this doesn't mean that there's an obligation for entrepreneurs to be multi-talented. Instead, they must be honest with themselves.
You might also like...