The Pros and Cons of Buying an Existing Business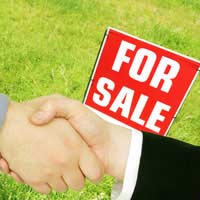 At any time in the UK, there are a wide range of businesses for sale. There are certainly advantages to buying one, and these can sometimes outnumber the benefits of starting an enterprise from scratch. On the other hand, an entrepreneur who wants an existing business should be cautious about the reasons behind such sales, and needs to consider the possible drawbacks.
Pros
An entrepreneur may find investors more willing to provide money for an existing business than a new one. This is especially true if there are assets such as property and good quality machinery. A business might also have an established record of sound financial management. This is always in a potential buyer's favour.
A further potential bonus of an existing business is premises in the right location and skilled, experienced staff already on hand. Anyone with a desire to get going as quickly as possible has a ready-made enterprise from day one.
There may also be a suitable sales and marketing network in place. This can help to promote an entrepreneur's own business ideas as quickly and successfully as possible. The result is a lot of saved time and effort.
Similarly, an existing concern comes with customers, an income, and a reputation in the industry. After buying the enterprise, an entrepreneur can soon develop these, and take the business to new levels of success.
Cons
One major disadvantage of buying a business can be the "inheritance factor". In other words, the buyer has to cope with the problems and attitudes a previous owner has left behind. If an entrepreneur is familiar with the industry, and knows how to resolve such matters promptly, this needn't be a particularly difficult hurdle to overcome. Unfortunately, though, a previous owner's poor legacy often comes to light only when the business transfers to different hands.
A further problem for an entrepreneur is committing a substantial amount of money immediately. This removes the opportunity to spread the costs to allow for gradual development. There are also substantial fees to pay for accountants, surveyors, and solicitors.
After spending this money, an entrepreneur may then have to find additional financing to change the business to suit his or her vision. Business financing may well be available; but in some instances an entrepreneur may feel the conditions attached to it hinder rather than improve the chances of future growth.
Buying a business also means that an entrepreneur is purchasing existing contracts. These may generate a useful income. On the other hand, poorly negotiated contracts can pull a business down.
Finally, a business with staff already in place sounds attractive, but are the employees competent, and what is their morale like? An entrepreneur can find it hard to determine these things when the only information about a business is in the form of assets and financial documents.
Making a Decision
An entrepreneur must obviously give a lot of thought to the pros and cons of buying an existing business. There will almost always be a mix of advantages and disadvantages that influence such a decision. Nonetheless, an entrepreneur who carefully weighs these up will save time and money in the long run.
You might also like...