What to Consider When Looking for Business Premises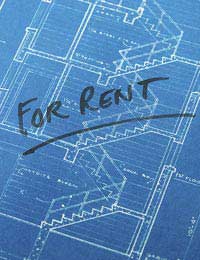 Finding the right business premises can be daunting. It's therefore worth considering in advance the various issues that may crop up when looking for the ideal site and building. This can save time in the long run and reduce the stress that inevitably accompanies any hunt for property.
Buy or Rent?
The decision to buy a business premises depends on the type of business, the cost, and personal preference. For example, an entrepreneur who intends to run a shop and live above it may want the security of buying rather than renting. Another entrepreneur who's willing to take a gamble may buy an office or industrial unit because he or she hopes to benefit from increasing property values.
Of course, buying does mean tying up money with an outright purchase or a commercial mortgage. Buying upfront uses cash that an entrepreneur may need at a later date for other areas of the business; and the monthly repayments of a commercial mortgage may prove more costly than rent.
Finding a suitable business premises to rent may also be easier than tracking down one that's for sale. The rental agreements always need careful scrutiny, however. Tales of rents doubling, or even tripling, after an initial three or five year period are not just rumours: these events actually happen. From the outset, it's wise to have a solicitor check over any agreement and provide advice on the full implications.
Such implications include tenants' responsibilities for decorating and maintenance, but also cover landlords' obligations. To form a good idea of what they may be taking on, entrepreneurs should research whether or not a landlord has met these responsibilities on other properties.
Expanding a Business
Setting up a business in rented premises can give much-needed flexibility to expand at a later date by relocating. Alternatively, with a purchased commercial property, it may be possible to develop by building on adjacent land.
Whatever the options, entrepreneurs must always look to the future and consider how they can expand if the need arises. When the opportunity to win a contract relies on the availability of more office or factory space, it's helpful to have a plan to allow for this.
Consequently, those considering a business premises to rent may wish to check the period of notice required by the lease. Those who propose to buy a business property may want to research planning permission, and the chance of building an extension.
Running Costs
Running costs vary according to location, type of business premises, and size. The most common costs are business rates; water and sewerage rates; building and contents insurance; and maintenance fees.
These are not the only costs to account for, however. The premises may not have adequate fire and security systems, for instance. With particular regard to fire, there are regulations that apply to all commercial premises. In essence, these require any person who has some measure of responsibility for a building to reduce the fire risk and ensure safe evacuation.
A business that offers a service to the public also has a further obligation. The law requires that there is suitable access and facilities for disabled people.
Flooding
Over two million domestic and business properties are now at risk of flooding in the UK. Entrepreneurs concerned about this possibility because of the proximity of a river, a large body of water, or the sea can contact the Environment Agency for further details.
Location is Almost Everything
For many entrepreneurs, the location of a business is vital. The convenience of the business for local customers may be the difference between success and failure. It's just as important, though, to bear in mind other factors such as those given here. If not, unforeseen expenses may come to light and put the future of the enterprise in jeopardy.
You might also like...