Always Test the Market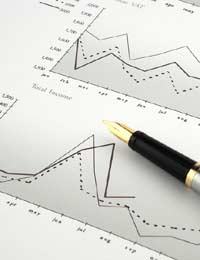 A business idea is only good if it leads to sales and profits. In other words, one of the first exercises entrepreneurs need to run when they come up with an idea is to test the market. This doesn't necessarily mean exposing the idea to competitors who may then copy it; but it does mean determining if the product or service is likely to prove popular.
Who are the Potential Customers?
Business entrepreneurs must ask themselves who they think their potential customers are. The answer to this enquiry should be specific. For instance, entrepreneurs must consider customers' ages, occupations, incomes, gender, and lifestyles.
The next step is for entrepreneurs to assess how many potential customers are out there. They also need to know how much of a similar product or service these customers buy from competitors. Entrepreneurs must then establish what it will take for these customers to buy from them instead, and how the customers may prefer to make their purchases.
What are the Customers' Needs?
All of these issues centre on customers' needs. Those entrepreneurs who've already identified such needs have a head start: they may even have developed their business ideas to meet a recognised demand. It still pays, of course, to know precisely the type of customers who are going to part with their money for a new product or service.
Market Research
Market research gives information that helps entrepreneurs understand customers and their needs. It also provides statistical tools to compare the market. Together these can illustrate market trends, and highlight the competition from similar products or services.
The purposes of market research are therefore to identify market and economic trends. The research also aims to discover as much as possible about competitors' prices, offers, advertising, and impending product or service developments.
Entrepreneurs can gather much of this detail from basic research and simple observations that compare the market. It's also important, however, to check for up-and-coming legislation that may influence business practices, and to find information about possible changes to customers' purchasing habits. This may take a little extra digging but is worth the effort.
Market research professionals can help, but entrepreneurs can find out a lot for themselves. Sources include trade magazines, government statistics, and market reports. These sources are available from trade associations, business reference libraries, government websites, local councils, and commercial publishers.
Field Research
Another way to test the market for a product or service is to conduct field research. This is either quantitative or qualitative research. Quantitative research can give entrepreneurs statistical information and details; qualitative research probes customers' attitudes to a new product or service.
The research can take various forms. Surveys ask questions face-to-face, by phone, online, or through the post. Discussion forums bring together groups of people to consider the pros and cons of a product or service. It's also possible to obtain direct feedback by giving a product to customers and requesting comments.
Entrepreneurs' use of these techniques depends on budgets and in-house skills. If money allows, it can certainly be useful to get quotes from field research specialists. These companies, for instance, have the necessary licences and identity cards for high street consumer interviews.
The Results
A market test may not return the results that an entrepreneur expects. An open mind and a flexible approach are therefore essential if any test is to prove worthwhile. The time taken and the cost involved will nonetheless help determine if a business idea has a commercial future.
You might also like...