An Introduction to Angel Investors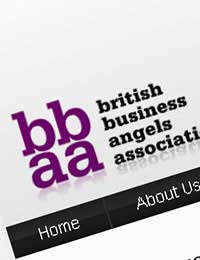 An entrepreneur who needs money for a business has a number of options. One of these is to contact a business angel.
What is a Business Angel?
Business angels have large sums of readily available cash they're willing to invest in new enterprises that show potential for rapid growth.
Business angels work in groups of like-minded individuals, or operate independently. Either way, they are experienced business people, and are prepared to provide money, expertise, and contacts to suitable ventures.
Type of Investment
Angel investors are interested in businesses where entrepreneurs are offering high returns and swift expansion. They are also keen on niche markets in which businesses can make their presence felt quickly.
The amount of money business angels invest generally falls between £10,000 and £750,000.
Characteristics of Business Angels
Business angels tend not to delay over investment decisions. They know what they want, and don't keep entrepreneurs hanging around in suspense. Their decisions are also straightforward and not hedged with all types of conditions.
This approach stems from two main characteristics. The first is the angel investors' experience of the business world. Unlike bankers, they have practical knowledge of the way businesses function and succeed. This gives business angels the ability to identify the strengths and weaknesses of even the most complex business proposals.
The second characteristic of business angels is their local knowledge. As a rule, business angels maintain their investments within familiar geographical areas. They know the planning rules, the state of the economy, the interest the local authorities have in supporting new ventures, and where the most advantageous business sites are located.
Potential Disadvantages of Business Angels
Angel investors can be hard for entrepreneurs to track down. Angels may not invest regularly, and may not even be searching for the right business to present itself.
To assist, entrepreneurs can use agencies to help find business angels who may be interested in what they can offer. This process can take many weeks.
A further possible drawback is the importance many business angels place on their ability to work with entrepreneurs. In other words, if the investor doesn't like an entrepreneur, he or she may baulk at financing what otherwise appears to be a profitable business idea.
The Business Plan
Because of the distinct nature of angel investments, entrepreneurs must never present them with a standard business plan. Instead, they must ensure the plan covers the issues that business angels hold dear. These include quick returns, the ambition to develop a business to the maximum achievable, and a readiness on the part of an entrepreneur to accept advice and direction.
Determination
The slight quirkiness of business angels should not put off determined entrepreneurs. Nonetheless, entrepreneurs must realise that with this type of investor, a great commercial proposal and a seemingly winning business plan are not the be all and end all.
Enterprise Capital Funds
It's worth noting here that the government runs a financing scheme whereby it can match funds provided by angel investors. The Enterprise Capital Funds (ECF) scheme combines private and public investment in return for a share of the business. It specifically targets small and medium-sized businesses, and can assist with investments up to £2 million.
You might also like...