Prove Your Reliability and Commitment to the Business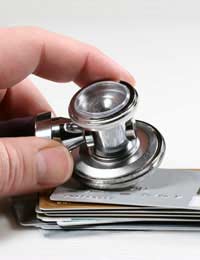 There are two things that impress potential investors apart from a good business idea: an entrepreneur's reliability and commitment. The more an entrepreneur gives the impression of being trustworthy and dedicated, the more investors are inclined to provide finance.
Previous Successes
An entrepreneur with a successful track history in business and finance should never make light of it to investors. There's a time to be modest about achievements, but this is not an appropriate attitude when looking for cash.
It's important, of course, to put former successes in context and to back them with evidence. An entrepreneur who thrusts past accomplishments under the noses of investors and expects unquestioning belief will immediately lose respect.
Investors want to see previous business victories displayed with comprehensive facts and figures, accompanied by enthusiastic but unadorned commentary. These victories don't have to be major ones, either. The trick is to use them to show dependability and resolve.
Credit History
An entrepreneur's reliability and commitment can receive a tremendous boost if he or she has a good credit history. Before placing a business plan in front of investors, entrepreneurs should therefore check the personal information held on them by credit reference agencies.
Investors keen on business ideas check credit histories anyway; so if there are problems, an entrepreneur must face up to them without delay and provide an explanation in the business plan. Investors will also want to know the current action an entrepreneur is taking to improve a poor credit rating.
Investing Personal Funds
Entrepreneurs prepared to put their own money into a business idea instantly gain credibility. It doesn't matter where the money originates. It may come from savings, remortgaging, or even family and friends. The fact that entrepreneurs are prepared to part with cash they can access by personal means shows a positiveness that investors like to see.
Reinvesting
Another way to impress investors is for entrepreneurs to commit themselves to reinvest profits. Entrepreneurs should always be willing to use profits to develop a company rather than increase their personal wealth. This way, they'll improve the odds of catching the interest of a serious long-term investor.
Customer Service
Business backers are aware that a new product or service succeeds only if people purchase it and are happy with the company that sells it to them. Investors therefore expect entrepreneurs to understand customer service and show commitment to it.
The approach entrepreneurs take to this depends on the nature of the business. Essentially, though, entrepreneurs must know the wants of customers, their needs, and the level of both sales and after sales service. In other words, entrepreneurs should demonstrate their acceptance of the principle that customers matter above all else.
Business people often use the term "customer service", but don't always take full account of it. Those who fail to do so often find that their businesses don't succeed. From the outset, entrepreneurs must prove they share the investors' own dedication to this important business doctrine.
A Consistent Attitude
A consistent attitude to business reliability and commitment usually wins over investors, if not to a particular idea then at least to an entrepreneur's style. Investors who decide not to put money into a venture remember an entrepreneur's trustworthiness and dedication. This can be advantageous if an entrepreneur approaches the same investors again for money to finance another idea.
You might also like...