Do's and Don'ts of Using Your Own Money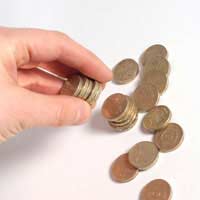 Entrepreneurs inevitably discover that some of the money for starting a business has to be their own. The dos and don'ts of using this money therefore apply not so much to the fact that it's needed, but to the way entrepreneurs build it in to their business strategies.
Personal Contributions
Investors prefer to do business with an entrepreneur who is willing to risk personal finances. By taking such a risk, an entrepreneur is showing commitment to the business idea.
What an entrepreneur must do, however, is judge how much of his or her own money investors expect to see. This isn't easy to assess – when it comes to providing money for starting a business, investors may often demand a higher than expected contribution.
A business plan should therefore make an allowance for this. An entrepreneur doesn't need to explain in the plan that more personal money is available if necessary; but the entrepreneur does need to have a way of acquiring extra cash if needs be.
Self-financing
This juggling act between the money investors supply, and the finance an entrepreneur must find, often stimulates business plan rethinks. In other words, some entrepreneurs decide that if they have to use their own money anyway, why not scale down the plan to match their own cash?
Self-financing can give an entrepreneur maximum control over a business: there's no risk that a bank or other investor will interfere. There are no worries about repaying investment loans, or giving dividends to outside bodies based on their shareholdings. This can help maintain a high level of cash flow and allow an entrepreneur to use all the profits from the business for expansion.
Sources of Personal Finance
The feeling that self-financing brings total control can be illusory, however. The money for starting a business has to come from somewhere. Entrepreneurs who have a large amount of ready cash they're willing to invest in a business – and are prepared to lose – are rare.
The majority of entrepreneurs must raise the cash from personal sources. For many, it's fairly straightforward to do this by remortgaging, getting a personal loan, putting expenses on credit cards, or borrowing from family and friends.
In fact, these are usually the only avenues open to a self-financing entrepreneur. There are certainly plenty of stories of people raising cash using such means and being successful in business. Nonetheless, the risks are all too obvious. Business failure, or even temporary problems, can put homes at risk, damage credit ratings, and place a strain on family life and friendships.
The sensible approach is to plan self-financing thoroughly. An entrepreneur must put all the details in a business plan and mull them over carefully.
Because the plan is personal, it's also worth including a breakdown of living costs. This helps ensure that remortgaging, or paying back loans and credit cards, doesn't create problems with daily finances.
The other item to have in the plan is a contingency fund. Business can be unpredictable, so it's wise to hold back a certain amount of capital to cover unforeseen difficulties.
Staying in Control
Staying in control isn't easy, whatever the financial options. Entrepreneurs who plan ahead, however, can use their money with more confidence and a greater sense of security.
You might also like...