Do You Want to Get Friends and Family Involved?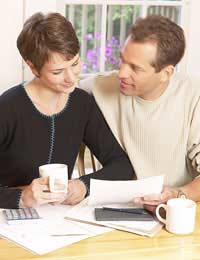 It's great to have the support of friends and family for any new business venture, but do entrepreneurs really want their money as well?
Starting Up
It can certainly be quicker and easier to ask friends and family for finance rather than a bank. Many first time entrepreneurs take this route and acquire money that doesn't necessarily require security, an interest rate, and a set repayment period.
Friends and relatives are also less likely to request a detailed business plan. This means that an entrepreneur can get a business up and running rapidly and without fuss.
Disadvantages
There can be problems with acquiring money in this way, however. Friends and family may have known an entrepreneur for many years and have complete trust in his or her abilities; but their readiness to part with money doesn't mean a business will automatically succeed.
There's a good reason why banks and other investors prefer set, formal procedures. Professional investors may like an entrepreneur's idea, and may even accept the entrepreneur's sincere belief in it, but part of their job is not to make assumptions and to analyse it objectively.
Friends and family, unless they're experienced investors, don't grill an entrepreneur about a business idea: they feel uncomfortable about doing so. Furthermore, an over-enthusiastic entrepreneur can take advantage of this without considering the implications.
These can prove to be rather unfortunate. Friends and family may provide more money than they can really manage; they may demand an unwelcome say in the business, especially if things aren't going too well; and they may suddenly want their money back at an inconvenient time. The overall result can be lost friendships and disrupted family relationships.
The Best Approach
The answer is for entrepreneurs to treat the process of investment from friends and family in precisely the same way as requesting money from a financial institution or professional investor.
The first step is to provide a comprehensive business plan. The plan must contain explicit references to the length of time an entrepreneur needs the money; when and how the entrepreneur will repay it; and the interest rate, if applicable. An entrepreneur should ask friends and family members to review this carefully and to prepare a list of questions.
If the borrowed money is to be an investment rather than a loan, the plan must explain the details of buying shares in the business, and the potential profit that should result. When everyone is happy with the proposed arrangements, the entrepreneur must then employ a solicitor to draw up a formal agreement. This should confirm the stake family and friends are taking in the business.
An entrepreneur also needs to be frank about the potential risks of a business. Friends and family must understand they shouldn't invest any more money than they can afford to lose.
The Last Resort
Sometimes, an entrepreneur turns to friends and family as a last resort. This usually happens when other investors have turned down a business plan.
Asking for money in these circumstances is inappropriate. There will be at least one very good reason why the other investors have rejected the proposal. Requesting alternative help from friends and family will not automatically improve the business idea. It's far better to revisit the idea or start from scratch, thereby keeping your friends and maintaining a happy family life.
You might also like...