How to Choose a Commercial Insurer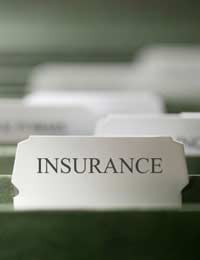 The general principles of commercial insurance are no different to those of the domestic market. The details of business insurance, however, are complicated. Entrepreneurs need to be confident an insurance company understands their industry, pays promptly, and covers them for every eventuality. If not, their businesses are at risk.
Insurance Companies and Brokers
An entrepreneur running a major concern may prefer to deal direct with an insurer. Most people, however, prefer using business insurance brokers.
Good brokers can provide sound insurance advice based on knowledge of entrepreneurs' needs. They can also look out for the latest and best deals.
That said, entrepreneurs must still know what they want from their insurance policies, and why they want it. Leaving brokers to assess their needs can lead to expensive premiums and inadequate cover.
The Types of Insurance
The standard types of commercial insurance apply to business premises, contents, and vehicles. In addition, there's insurance for specialist aspects of daily business life.
A normal insurance contract for business premises covers fire, lightning strikes, flooding, explosions, vandalism, storms, and damage from vehicles. If a policy is "all risk" it also covers accidental damage.
Insurers use the term "reinstatement" to apply to the full cost of rebuilding premises. To arrive at a reinstatement value for a policy, an entrepreneur may need to seek the help of a chartered surveyor.
Entrepreneurs who rent their business premises should check who is responsible for insurance. If a landlord has the policy, entrepreneurs should ask to see the details to ensure the level of cover is appropriate.
For contents insurance, there's usually a choice between "new for old" insurance and indemnity insurance. A broker can explain how each of these applies to the contents of a particular business.
A business interruption contents policy is a further option. This covers against a drop in profits and the higher costs that may accrue when a piece of machinery is out of action.
Vehicle insurance seems straightforward enough, but there are key points to bear in mind. If staff have their own cars and use them on business, for instance, their insurance must allow for this. There are also different insurance classes for business use of cars, such as occasional and daily. An entrepreneur must also inform the insurer if any of the professional drivers of a business have motoring convictions.
Specialist insurance provides cover for specific business assets. It includes goods in transit insurance; loss of cash insurance; credit insurance (to protect against debtors who owe a business money but cannot pay because of bankruptcy); professional indemnity insurance (to cover claims for negligence); and a fidelity guarantee (to insure against staff theft).
An entrepreneur who works at home may also have to consider a specialist insurance policy. Conventional household insurance usually allows for clerical or administrative types of work at home, but does not provide public liability cover or protection against a loss of office equipment.
Single or Multiple Policies
A broker will advise whether a single policy or a series of policies are appropriate for a business. Either way, an entrepreneur must check the level of cover; the amount of any excesses; the current or proposed no claims bonuses; and the availability of legal advice and emergency assistance.
Reducing Premiums
One of the best ways of reducing the premiums of business insurance is to maintain a good record of health and safety in the workplace.
To do this, an entrepreneur should organise regular health and safety audits; have a fully documented health and safety policy; service equipment regularly; and ensure correct management of health and safety hazards.
An entrepreneur who brings such positive initiatives to the attention of insurers can benefit from cheaper premiums and better cash flow.
Making a Choice
An entrepreneur should always ask a broker to obtain at least three insurance quotes. The differences in price, and level of cover, can be substantial. The cheapest policy, however, may not be the best for the business. A level of cover that an entrepreneur is comfortable with is of greater importance.
You might also like...