Use and Develop a Brand Name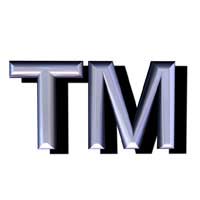 The Advantages of a Brand Name
A successful brand name is one of the best marketing tools available. There are many examples where a brand name embodies core values in which customers put tremendous faith. Consequently, every time an enterprise with a respected business name promotes a new venture, loyal consumers always show an interest.
Another benefit of a successful brand name is that employees enjoy working with it. The fact that a business has a distinctive image motivates staff and creates a sense of participation in the company's commercial success.
Entrepreneurs with effective brand names for their businesses also find they're not just selling a product or service: they're offering, in some instances, a lifestyle choice. This can help maintain highly profitable margins.
Brand Values
To develop a successful brand name, an entrepreneur must promote the strengths of a business. If the strengths match customer expectations, they become a business' brand values.
Examples of business strengths include excellent customer service, value for money, innovation, and noteworthy design. An entrepreneur needs to recognise these and link them to the business name.
The brand values must also meet the customers' needs. In other words, the values should provide customers with exactly what they want. If not, an entrepreneur must change the values accordingly.
Once the values are clear, an entrepreneur should create a brand or core value document and circulate it to all staff. Everyone in a business then knows what customers expect of them.
Customer Contact
To build customer confidence in a brand, an entrepreneur has to take every opportunity to emphasise the brand values. Such opportunities are wide-ranging and frequent. They include the business name; the logo; slogans; the location of premises; packaging; prices; methods of advertising; the website; the style and quality of the staff dress code; and staff behaviour.
Consistency among all these issues is vital, and extends to the simplest things such as the design of stationery and invoices. Customers like to deal with a business that has a uniformly high quality approach to every aspect of its service.
Brand Strategy
To maintain such consistency, someone within a business has to be responsible for brand strategy. This task doesn't just involve creating a style that meets the current brand values, however. To stay ahead in the commercial world, a brand must develop all the time.
To assist development, employees must have the chance to contribute suggestions about the brand. They also need to realise that if they damage the brand – by being rude to a customer, for example – they put the future of the business at risk.
Equally important is for a business to obtain feedback from customers. An entrepreneur who welcomes constructive criticism will soon strengthen the weaker parts of a brand.
Reviewing a Brand
Part of the brand strategy should be regular brand reviews. It can be unwise to completely rebrand a business, however. It's often better for an entrepreneur to stay loyal to the general principles of a brand, including the name, and ensure that customers and staff fully understand any changes to the values or products.
In other words, an entrepreneur must manage a brand and improve it when necessary. It should then progress from strength to strength.
You might also like...