How to Make Your Product Unique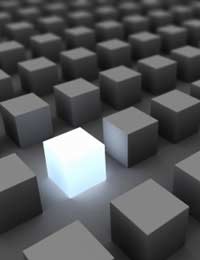 A successful product doesn't have to be one of a kind, although this may help. It does need, however, at least one unique selling point (USP) to distinguish it from the business competition.
Market Needs
To discover and develop a USP, an entrepreneur must first establish what potential customers need. This process, using market research, can identify a USP simply by concentrating on precisely what customers require. Some entrepreneurs miss this point when they mould market research around what they believe the customer wants. By doing so, they miss an opportunity to produce an idea that matches market demand.
This is why an entrepreneur must plan market research carefully. The research should not just confirm the likely success of a new business product. It must obtain feedback from consumers about what they actually need.
The Competition
A new product more than likely faces competition. It therefore requires a USP to make it stand out from the rest.
In this respect, a product's features don't have to be different from the competition. If a product has the features consumers demand, then so be it. Instead, a USP can relate to the way in which an entrepreneur meets customers' other requirements.
This goes straight to the heart of marketing a new product. It helps answers the question: why should a customer choose one product rather than another? In this situation, a USP can take the form of branding, a reputation for quality, or a high level of customer service. These are all characteristics customers take seriously and regard as special.
Prices
Clearly, a product from a new entrepreneur doesn't have a commercial history. It therefore lacks brand name status, an established reputation, and the ability to prove excellent customer service. This is why a fledgling entrepreneur sometimes licenses a business idea to a manufacturer with a familiar and respected name.
Nonetheless, an entrepreneur who wants to go it alone in business can still succeed by using the oldest USP of all – pricing.
Every consumer wants a bargain. If an entrepreneur can provide it with a product that matches market needs in the face of competition, this may be the only USP the product requires.
Offering a product for a low price, and maintaining it to gain a market share, is full of risk, however. A marketing plan must contain the full financial implications of this approach. It must also take an uncompromising view of whether a low price is really a worthwhile business tactic.
That said, a good product that's cheaper than the competition will attract customers. Furthermore, selling a product for a negligible return or even a loss can encourage customer interest in other, more profitable, items.
Alternatively, an entrepreneur can sell a product at a discounted rate for a limited period, and thereby gain a foothold in a market. At the end of the sale period, it may be possible to raise the price without damaging product credibility. For example, an entrepreneur may be able to replace the USP achieved by the initial price reduction with a USP based on the brand name confidence that has built up in the meantime.
Uniqueness Can Change
The uniqueness of a product can therefore change. An entrepreneur must bear this in mind to stay ahead of the competition and build a business that continues to thrive.
You might also like...