Use Permission Based Emails to Boost Sales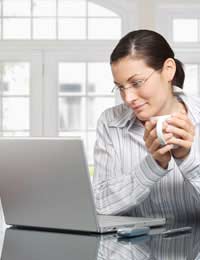 The Internet is a crowded marketplace where entrepreneurs may struggle to sell products. There are ways, however, to boost sales on the Web. One of the best for entrepreneurs is a permission-based email campaign.
Spam
Permission-based email is an entirely different concept to spam. Spam emails have long been a curse to many computer users and are a discredited marketing tool. Most home and business computers now include filters to identify and sideline spam before it reaches inboxes.
Results
Permission-based email is different to spam because it's exactly what it appears to be: email sent to customers who have given entrepreneurs permission to send it.
The effectiveness of permission-based email in helping to sell products is impressive. More and more marketing experts are encouraging businesses to use it. Some consultants have made extravagant claims about the sales conversion rates of permission-based email campaigns but few people deny that it brings positive results.
Obtaining Permission
There are two main ways of gaining permission to send emails. The first is to use an invitation box on a business website. This box should ask customers to forward their email details.
To encourage customers to divulge these details, the invitation should give customers something in return. In other words, an entrepreneur should make the benefits of permission-based emails absolutely clear. For example, an entrepreneur could offer to send customers emails that contain exclusive discounts or sales items.
The invitation should also say that customers can ask for the emails to stop at any time. This gives customers confidence in the process and helps prompt them to sign up.
The other way of gaining permission is to attach a similar invitation to business literature or adverts. Customers can complete this invitation and then forward it, preferably by freepost. Alternatively, the literature or advert can direct customers to a business website where they can give their details.
Quality
Once entrepreneurs begin building lists of permission-based email customers, they can start sending mail messages. These messages shouldn't just be text based on current sales literature, however. Entrepreneurs must send emails that have immediate impact.
To begin with, the heading must spell out a benefit to the customer. For instance, if an entrepreneur is selling a specific product, the heading should state why the customer must buy it now. Perhaps the product is half-price; or perhaps it's part of a limited edition.
Secondly, the email should have images and photos. These can show customers what they're getting for their money. Accompanying text can also highlight further product benefits.
As part of the text, an entrepreneur should also place links to the business website. This is where the sales occur. If the website doesn't have online shopping software, the links should direct customers to an email reply service where they can make further enquiries.
Any Business
Permission-based emails lend themselves to any business that sells products. To a certain degree, the actual way an entrepreneur uses the emails depends on the type of products and the target customers. Nonetheless, the general principles remain the same and can make permission-based emails a profitable Internet sales tool.
You might also like...