I Use Online Photo Sharing to Help Projects: a Case Study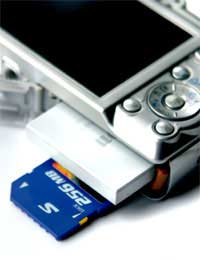 Kathy Morrison, a chartered engineer, is director of a company that specialises in consultancy for water treatment works. Part of her job involves on-site visits to areas all over the UK.
These visits are time-consuming and can add significantly to the consultancy fees she charges. Therefore, about a year ago, Kathy decided to try online photo sharing. Kathy no longer automatically sends a member of staff to visit a site if a problem arises. She first asks the water authority or the relevant contractor to take digital pictures of the problem and upload these to her photo-sharing site.
Wary
"When I first put this suggestion to the water authorities and contractors there was wariness, scepticism and outright resistance. Just about everyone I spoke to said there was no substitute for on-site project visits by a consultant.
"I expected this because engineers are a conservative bunch. My response was therefore simple: online photo sharing can save money. This usually captured most people's attention.
Prompt solutions
"I then went on to explain that I could supply digital cameras if necessary for each site and give step-by-step instructions on how to upload the photos via a laptop. I also said that if engineers agreed to do this, I could see the problem within minutes of them taking the pictures and phone them back with possible solutions while they were still at the site.
Demonstration
"Unsurprisingly perhaps, there was still a great deal of reluctance. I therefore arranged a demonstration at a meeting with a major water authority.
"I arranged for one of my staff to be at a remote water treatment works on the same day as the meeting. He rang me at an agreed time and reported a fictitious problem. I then asked him to send me photos of the problem to my Internet-connected laptop.
"Within fifteen minutes, I had half a dozen clear digital photos together with accompanying comments in the attached text boxes. I showed everyone at the meeting and then rang my engineer back.
"The water authority took my point. They also agreed to ensure their staff had cameras, laptops and mobile broadband connections. This wasn't a significant expense for them because their staff already used laptops with mobile Internet links.
Internet Service Provider
"The online photo sharing site that I use is part of the package that my Internet service provider sold me. As well as allowing people with the relevant password to upload pictures, it gives them the chance to add comments.
"Some people have asked me why don't I just attach the pictures to ordinary emails. This is a fair comment – and I did in fact try this. But email photo attachments sometimes get lost in transit or they take ages to download. With photo sharing I can access a set of good quality digital photos in a reasonable period of time.
Saving Money
"I know that the cameras involved have to be good quality and may cost a few hundred pounds. Nonetheless, my accountant has drawn up a cost benefit analysis of the process. The fact is that if online photo sharing prevents a visit from a member of my staff to a water treatment works, I can save the water authority money and still make a reasonable profit for my consultancy time and advice."
You might also like...