How I Prepared Myself to Start a Business: Case Study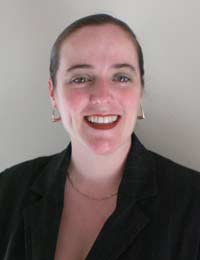 Two years ago, Jane Virtue started her own business as a freelance graphic designer. This followed a successful career as a production editor and twelve months spent looking after her newly-born son, Adrian. Jane's preparations for self-employment, however, didn't go according to plan.
Time for a Change
"When I worked as a production editor for a small publishing house, I could see what I thought was a gap in the market for a specialist graphic designer. This interested me to the extent that I signed up for a part-time graphic design course – two evenings a week – at a local college. My intention was to see how the course went, and then make a decision about the future.
"The future proved to be slightly different, however, because shortly after completing the course and gaining an HND qualification, I had my son, Adrian. The end of the course and Adrian's birth convinced me to give up my job in publishing and take a year off. I felt it was time for a change, and my partner, Mark, agreed. I therefore resolved to spend most of this twelve month period looking after Adrian, but also preparing for business as a graphic designer.
The Basic Preparations
"As I say, I thought I'd spotted a gap in the market, but I knew I had to convince potential clients that I could fill it. My approach was to build a portfolio of ideas and send these to likely contacts. Unfortunately, the response was lukewarm, and as my year off drew to a close, I found myself facing the possibility of looking for another post as a production editor.
"It then occurred to me that I had to start acting like a business person and entrepreneur, and not just a budding graphic designer. Within a matter of weeks, I drew up both a business plan and a marketing plan, and went to the bank for a loan.
"Although I intended to work at home in a spare bedroom, I needed the loan for an upgraded computer and appropriate software – the technology I'd used for the HND course was becoming rapidly outdated. I also contacted HM Revenue and Customs to register my business, and spoke to an accountant about issues such as VAT. In the meantime, I continued developing my portfolio by producing actual work (free of charge) for local charities and not-for-profit organisations.
Networking
"I still wasn't making any money, however, and I realised that in the eyes of anyone who employed graphic designers, I was unknown and untested. I had devoted a good part of my marketing plan to networking, however. This struck me as a cheap and effective way of getting people to notice me.
"I went about the networking by phoning all the freelance graphic designers in my area, introducing myself, and asking if they were busy. I then suggested that I could take some of their smaller jobs from them and sub-contract. If they were unhappy with my work, I wouldn't charge them, and they wouldn't have lost anything.
"This approach was surprisingly successful. One graphic designer even praised me as an entrepreneur. When he said this, I started to feel as though I was making business progress. By the end of my first year's trading, I felt confident that I needn't look for a production editor's job again.
On Reflection
"I started my business knowing that I faced a lot of hard work but failing to appreciate exactly how I'd sell my services. Things worked out for me in the end, but I knew that I could have saved time by conducting research, and developing a business plan and marketing plan much sooner."
You might also like...