How I Coped in My First Year of Business: Case Study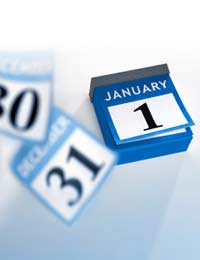 Three years ago, entrepreneur Balvinder Kaur opened a small hotel. He always knew the first twelve months would determine whether or not the business would prosper, no matter how much he prepared in advance. Balvinder therefore built his own survival guide into the business plan.
Personal Financial Needs
"About 50% of new businesses fail in their first year's trading. The reasons for this are various, as my research showed. What was clear to me, though, was that I needed to maintain a tight control not just over the finances of the business but my personal finances as well.
"I therefore applied the same principles of prudent cost-cutting in my business to my living expenses. Perhaps the boldest move I made was to move out of my home, rent it, and live in the hotel. The rent covered the mortgage on my home, and by staying at the hotel, I could concentrate fully on establishing my business as a going concern. Being on hand twenty four hours also meant that I could reduce my initial staffing costs (although after three months, I was exhausted and had to call in extra help!)
IT
"Any business that involves regular transactions – in my case, daily payments coming in, and numerous payments to suppliers and staff going out – requires a reliable management system.
"I spent a lot of time before opening the hotel shopping around for an IT system that met my needs. Frankly, I ended up with a system that at times gave me one or two minor problems; but the saving I made between the price of this and an all-singing, all-dancing IT set-up justified a little inconvenience.
Banking
"One thing I failed to do, however, was look around for the best business banking deal before I opened the hotel doors to my guests. After receiving what I felt were substantial banking charges for the first four months, I opened an account elsewhere. The fact that I had four months of reasonable-looking accounts probably helped me negotiate a decent arrangement with my new bank.
"Unfortunately, I had to retain my old account for a further eight months (I had agreed to a one year contract), but at least my overall banking charges dropped significantly.
Evaluating Profit
I had already ensured that my business plan made a clear difference between cash flow and profit. This was a tip I'd picked up from my accountant. In other words, although I seemed to be doing well from almost my first day as a hotel entrepreneur, I knew that I shouldn't start calculating my profit every time I had a good week or month.
"Instead, I waited until the end of the first year when I could clearly balance all my expenses against the money the business had taken. This approach further encouraged me to adopt a frugal attitude, and gave me money to deal with unexpected incidents that might otherwise have dragged the business down. One such example, just six months into my first year, was the need to make emergency repairs to the hotel's roof.
One Piece of Advice
"If I had to give just one piece of advice to anyone about to begin their first year as an entrepreneur, it would be to make as many financial preparations as possible."
You might also like...