Know Your Customer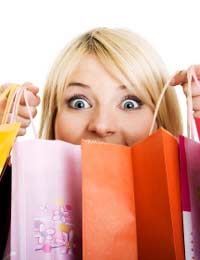 Entrepreneurs must know as much as possible about their customers. Only then can they sell a product or service successfully, and ensure consistently high levels of customer service and customer satisfaction.
Who They Are
An entrepreneur must remain aware of who the customers of a business are. To sell a product or service effectively to the general public, it's vital to know customers' age range, gender, and occupations. To sell to businesses, an entrepreneur must find out the size and type of a company, and who the contacts are within it.
What They Expect
An entrepreneur must empathise with customers. In other words, an entrepreneur has to think like a customer. This will help establish what customers expect, not just from a product or service but from a business as a whole.
For example, if customers want prompt delivery, a phone number to contact in the event of difficulties with a product, and a positive attitude to customer service at all times, an entrepreneur must supply all these. By giving customers what they expect, an entrepreneur maintains a high level of customer satisfaction and greatly improves the chances of repeat business.
How They Buy
The method of payment is the last obstacle to securing a sale. From the wide range of payment options available, an entrepreneur should provide precisely what customers need.
Do customers prefer to buy online, for instance? Do they like to negotiate for large purchases? Do they want a credit arrangement? Do they expect a loyalty card that offers discounts or free gifts?
Customers' Needs
Payment preferences are just one of the customers' needs. An entrepreneur must understand all of these and heed them. This applies whether the customers are private individuals or businesses. The principle is the same: when an entrepreneur understands the needs of customers and uses this knowledge, selling is much easier. The sales pitch, in fact, becomes an exercise in persuading people to buy a particular product or service for which they have an obvious requirement.
Understanding customers' needs is also one of the most successful ways of gaining business from the competition. The moment customers realise an entrepreneur offers exactly what they want, the battle to convince them to change suppliers is over.
Talking to Customers
Knowledge about customers comes from communicating with them. By talking to customers, an entrepreneur can discover why they buy certain products and services; why they're not interested in other goods; and what they need that's currently not available.
If it's impractical to talk directly to customers, an entrepreneur can organise customer satisfaction questionnaires. These can generate a lot of useful information for a business, and help determine the direction it takes.
Future Trends
Keeping in contact with customers also helps an entrepreneur identify changes in tastes and expectations. Part of knowing the customers of a business is keeping up with such changes and staying aware of trends. Then, as customers' needs alter, an entrepreneur can ensure there are new or revised products and services to offer them.
In this way, by maintaining up to date customer awareness, an entrepreneur can help to ensure long-term business survival.
You might also like...