The Importance of Communication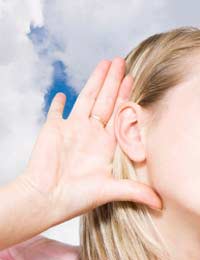 Communication is at the heart of business. From the moment of putting an idea for a new product or service into words, to the adverts that introduce the product or service to customers, clear communication is vital.
Business Management
Effective business management for entrepreneurs relies heavily on communication skills. To begin with, entrepreneurs must be able to express their business ideas with precision so that the widest possible audience understands them.
An engineering entrepreneur, for instance, may explain a new manufacturing concept to a group of similarly qualified colleagues so that every one of them follows the process from start to finish. When the entrepreneur is in front of a potential investor, however, will he or she be able to outline the concept in straightforward terms?
Some ideas fall at this first hurdle because of difficulties with expression. Entrepreneurs must adapt the style and content of what they have to say to suit the intended listener or reader.
Once an idea is explained and accepted, entrepreneurs move on to setting up and running an enterprise. Entrepreneurs must speak and write in such a way that everyone involved in a business appreciates what they have to do and when.
Entrepreneurs may be in a position to employ a manager to perform this role. Even so, entrepreneurs still need to lead their organisations and express themselves with clarity. Confusion can prove disastrous at any point, let alone to a business that's trying to establish itself.
The final stage of business management communication is selling the end product or service. A common view is that entrepreneurs can be the best advertisements for their ideas. In fact, there are plenty of examples of entrepreneurs whose communication skills are such they've become household names.
There are a lot of other entrepreneurs, however, who prefer to keep behind the scenes. Instead, they use professionals for marketing. What's relevant here is that entrepreneurs know where their strengths lie, and act accordingly.
Communication Skills
It's possible, of course, to learn and develop the communication skills necessary for business. There are courses that can coach most people to achieve a certain level of proficiency.
Communication skills may not come easily, however. Standing up before a group of people at a meeting, for example, is difficult for anyone unused to being the centre of attention. In practice, though, an entrepreneur's enthusiasm for an idea often overcomes these problems.
Enthusiasm shines through in both spoken and text communications. It's usually this that listeners and readers focus on rather than a talent for putting words together.
The Internet
One particular area of communication that has grown dramatically in recent years is the Internet. To use emails as a means of organising, giving advice, and passing on instructions has become common practice.
Very few people on the Internet, however, read through an email once they've written it, or use the spell and grammar checker available with email software. It really is worth carrying out these basic checks. It's all too easy to rush an email and blur the meaning. Recipients will also tend to read emails quickly. If there's any ambiguity, they may well ignore them.
Communication Matters
Essentially, entrepreneurs need to be precise and clear with all their communications. They must tailor what they say or write to match the audience. This in turn encourages a culture of clear speaking and writing within a business, and prevents a waste of time and money.
You might also like...