About Our Site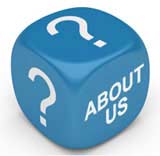 BusinessAndEntrepreneurs was formed to offer a unique reference point on extensive advice on becoming a business entrepreneur.
The thought of becoming an entrepreneur attracts many people. Self-reliance, being your own boss, and having a greater measure of control over your life are appealing concepts. On the other hand, losing the security of paid employment, regular hours and predictable work can discourage some from pursuing entrepreneurial dreams.
The reality of being an entrepreneur, however, doesn't always prove these attractions or drawbacks. Nor does every person who takes the self-employed route have anything like the same experiences. After all, there's a world of difference between an entrepreneur who's a sole trader providing a service such as plumbing, and one who's a company director running a string of restaurants.
These differences are why there's so much written material on becoming an entrepreneur. At best this is confusing; at worst, off-putting. Business and Entrerpreneurs, decided to cut through this wealth of information and provide a website that gives straightforward facts and advice on the most common issues budding entrepreneurs face.
This expertly written site gives you the no-nonsense assistance you need. The sixty topics appear in straightforward categories such as starting out, business finance, and tax issues. Within each, you'll discover practical tips that can help you achieve success if you intend to become an entrepreneur, or have already started your business.

Related Articles in the 'Site Information' Category...