Mary Kay Ash: An Inspiration for Female Entrepreneurs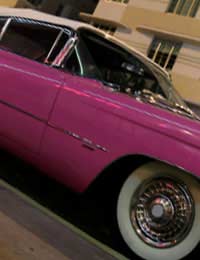 Gender bias should have no place in any aspect of life. But bias held back the business career of Mary Kay Ash. She therefore struck out on her own as an entrepreneur. The award she received in 1999 as the Most Outstanding Woman in Business in the 20th Century sums up her success.
Background
Mary Kay Ash was born in 1918 in Hot Wells, Texas. She originally studied to become a doctor and turned to part-time selling to support herself and her family.
But she proved to be so good at selling that she decided to change careers. In just six months, for example, she sold $25,000 worth of books door-to-door.
In 1943, Mary Kay Ash joined Stanley Home Products as a salesperson. A few years later, she became the national training director of a Houston company called World Gift.
Although she was a success at World Gift, the directors failed to promote her. They favoured men rather than women. Finally, after the company gave one of her male trainees promotion instead of her, she left.
Her plan when she resigned from World Gift was to write a book. The book's premise was a guide to help women cope in the male-dominated business world. Once she began to write the book, however, it turned into a business plan for a company.
With savings of $5,000 and the help of her son, she founded Mary Kay Cosmetics in 1963. The company grew from strength to strength and now boasts a sales turnover of more than $2 billion a year around the world.
Working Methods
Mary Kay Ash's basic business principle was to use an independent sales force to promote her cosmetics. But there was far more to her success than this.
She had a unique business philosophy. She made it clear to everyone on her sales team that they had a series of priorities. The most important was their life with God. After this came their commitment to their families. Only then should they prioritise work.
She also placed great emphasis on P & L. For Mary Kay Ash, this was not profit and loss but people and love.
Finally, she abided by an ethical code known as the Golden Rule. This states that every human being has a right to fair treatment, and has a responsibility to secure such treatment for others.
Incentive Schemes
This is not to suggest that Mary Kay Ash didn't use standard business practices. She was a great believer in incentives, for instance. In 1969, she gave all her top sales staff pink Cadillacs. She also issued diamond bee pins to those who met certain sales targets.
Thriving Business
This combination of a distinct business philosophy and an incentive-based work ethic created a thriving direct sales cosmetics business. And although she died in 2001, Mary Kay Ash's business, Mary Kay Inc., continues to grow. It regularly appears towards the top of surveys that ask employees abut the best company to work for. And it has become one of the biggest privately owned firms in America.
You might also like...