Fact Sheet: Approximate IT Costs for Setting Up Business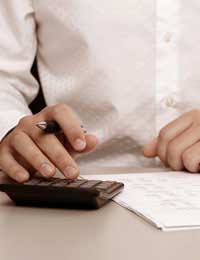 Almost every business makes use of IT to a greater or lesser extent. Your business plan should therefore have a section on IT, and the approximate costs. This fact sheet gives you some idea of what these outgoings are likely to be.
Basic Hardware
You can buy a hardware package - consisting of a computer, monitor, keyboard and mouse - for less than £300. If your IT needs are basic, there's no need to spend much more than this.
Alternatively, you may prefer hardware designed specifically for business. If so, you generally have to buy each item separately. A desktop computer costs from around £185; a monitor from less than £100 for a 17-inch model; and keyboards and mice cost from £5 - £50 each.
If you do a lot of business on the move, you may need a laptop. You can buy a good quality standard model for £300 - £400.
Printers
You may only want a printer for occasional use. The best bet may therefore be an all in one printer, scanner, and copier. Prices start at about £60.
If you need a faster and more robust printer, there are dozens of laser and inkjet models on the market. The price varies according to speed, wireless connectivity, and whether the printer is mono or colour. A good colour inkjet printer costs around £125 - £200. A colour laser starts at just less than £200.
Ink and toner prices vary significantly, so always shop around.
Standard Software
Most businesses use Microsoft Office. This includes word processing, spreadsheet, and presentation software. It's possible to buy a Home and Student edition with three user licences from £60. The professional edition is about £270 but may have features you don't require.
Accounting and Payroll Software
It's a good idea to ask your accountant to recommend the most suitable software from the range that's available. Basic accountancy software starts at £30, although it's more usual to pay £120 or so if you're running a small business. Payroll software capable of handling up to ten employees begins at £50.
Broadband
Broadband allows you to access the Internet. Some contracts start at £10 per month. For unlimited downloads and reasonable speeds, however, expect to pay £17.50 a month or more.
A business broadband service with appropriate levels of service and support costs around £25 a month.
Website
If you wish, you can design your own website using free or inexpensive software. For a more sophisticated business site, you may need a website developer or graphic designer. Costs start at about £150 a day but can be considerably more, so obtain a number of quotes.
The fee for a company to host a standard commercial website on the Internet is about £25 a month. You can pay less than this, but check what the hosting company is offering you for the price.
E-commerce
A website that sells products requires e-commerce software plus an online payment mechanism.
The software (for a shopping cart and invoicing) starts at less than £200. The fees to a bank or financial organization to provide the means of online payment usually consist of an initial charge, a monthly fee, and a percentage of each transaction. These amounts change not just between providers but according to your size of business. The best advice is to obtain quotes and be prepared to negotiate.
You may also need a specialist to set up the e-commerce software on your website. The cost can form part of the fee to design the site, so anticipate a charge of approximately £150 a day or more. The average number of days to set up a standard e-commerce website from start to finish is six to eight.
Once the site is in place, the developer will charge you a monthly fee for maintenance and support of the site and the software. This generally starts at £25.
Networks
In an office environment, you may want network IT that uses a central server connected to a number of monitors. A small business network for up to 25 employees requires a server that may cost anything from £250, depending on your needs. On top of this are the charges for monitors, keyboards, mice, software, user licences, installation, maintenance and support.
Because your business requirements dictate the type of IT, you need to obtain quotes that include all the elements mentioned above. For 25 staff, even a basic arrangement may come to at least £10,000.
You might also like...